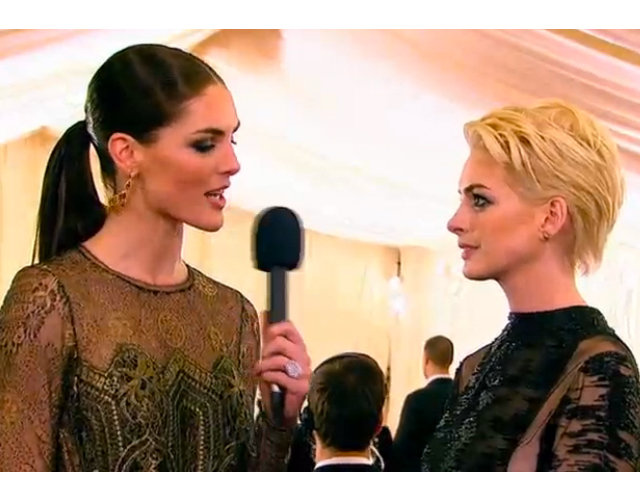 Anne Hathaway channeled Debbie Harry as literally as she could for tonight's Met Gala, acutally going as far as to bleach her brunette locks a bright platinum blonde hue. Hathaway confirmed to WWD on the red carpet that she had been wanting to go for the change for awhile now, and figured that tonight was "As good a time as any" to make the jump to blonde.
Even though she knows that she'll have to dye it back eventually (when it comes to upcoming movie roles we presume), Hathaway chose to go for a permanent dye job instead of a temporary change. We just hope she knows to use a hydrating mask every few days to protect those strands!
What do you think of the new look? Let us know in the comments below!