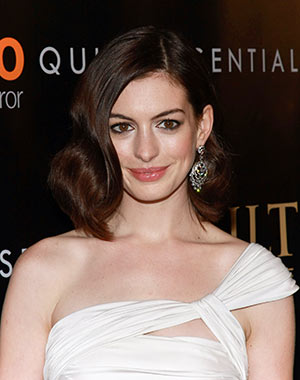 </div
I had the pleasure of styling Anne's hair for an event the other night. It was her first appearance out since the Oscars and she looked AMAZING, as you can see.
When you are styling your hair it is important to always think about the blow dry. It is the single most important thing that will make your hair look the best when you are finished with your style. Take one inch sections to insure that you have enough tension and are not using too much hair. It's important to control the hair at all times. I love YS Park brushes and they always seem to give me enough tension and grip on the hair when I am blow drying.
Beauty Is Individual
As a celebrity hairstylist, I often receive samples of new products directly from beauty brands to test out. Any product I mention in this blog is one that I've tested out myself, in accordance with Daily Makeover's Editorial Ethics Pledge.