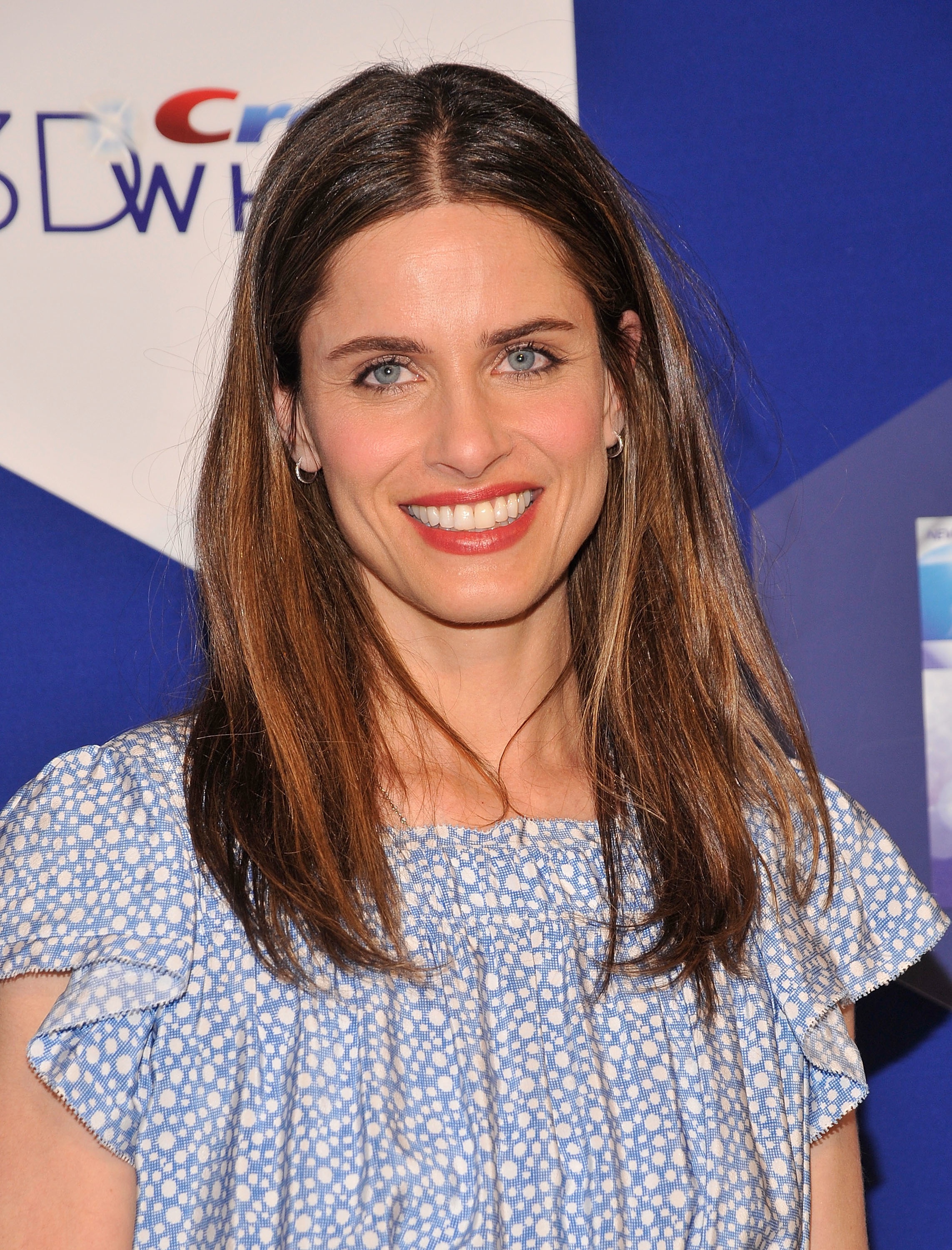 Amanda Peet, the adorable actress that most remember from The Whole Nine Yards and A Lot Like Love shared a few of the secrets behind her vibrant white teeth and how she keeps up her beauty and excercise routine even while chasing kids.
Below she lets us in on a few of the products that help her along the way, and why pink blush can be so helpful.
You have a gorgeous smile – what do you do to keep your teeth healthy and so white?
I use Crest 3D White 2 Hour Express Whitestrips for a quick solution that I can always count on to brighten my smile. Also, Crest 3D White Advanced Vivid Enamel Renewal Toothpaste helps keep my teeth white in between whitening treatments and it's perfect given my busy schedule.
Are there any beauty products you can't live without?
I love Olay Total Effects Eye Cream and my favorite pink blush at the moment is CoverGirl Cheekers Blush in Plumberry Glow.
Do you have any favorite beauty brands that you always rely on?
To help keep my smile white, I rely on Crest 3D White 2 Hour Express Whitestrips and the Advanced Vivid Enamel Renewal Toothpaste. I think having a white smile is important because it helps imrove your overall look. I also like Olay, CoverGirl and Lancome. Some of my favorite lip glosses are by Lancome!
I've heard you have a lot of DIY beauty secrets, can you share any with us?
I don't have a lot of DIY beauty secrets unless by that you mean I haven't had any work done to my face or body. I try to exercise as much as I can stand it– which isn't all that much… although I do it more than my sister who works long hours at a hospital. (Some mothers really truly do not have the time.) I try to get sleep. I try to de-stress. I don't party anymore. I don't smoke. That's about it.
Being a mother and having a career, do you feel like you have had to cut down your beauty regime? And if so, do you have any short-cut tips?
I quickly learned there is no longer a regimen once you have children. I am just lucky if I get out of my sweats! No, but seriously, it's a less is more philosophy. I apply my favorite eye cream, a great pink blush and keep my brows in tip-top shape.
When dressing for awards shows and events, how do you decide what to wear and what beauty looks to go with?
When I go to an awards show I have a stylist to help me (my best friend from college, Tina Chai), and I have a make-up artist look at the outfit and decide what to do. I am very happy to defer to the experts!
What spring trends (in terms of fashion or beauty) are you most looking forward to?
I hope big pants are back in style because I'm getting too old to wear skinny jeans.
Photo: Gary Gershoff, WireImage