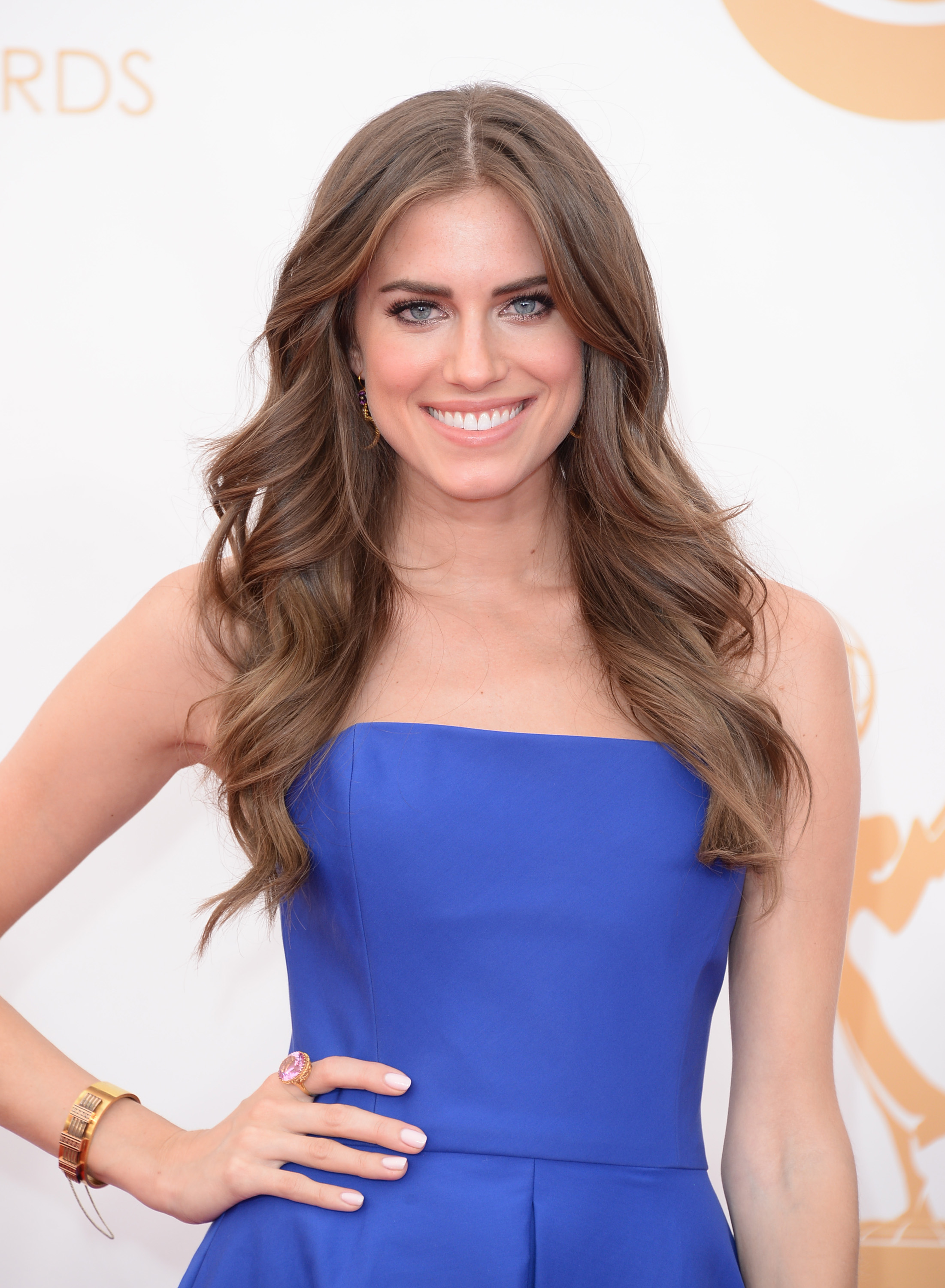 When Allison Williams stepped onto the red carpet at the Emmys, we couldn't help but think she looked like Kate Middleton's American doppleganger. Wearing a simple and classic blue Ralph Lauren gown, Allison looked like the picture of elegance on Sunday night.
Pairing barely there makeup with a middle part and loose curls worthy of a shampoo ad, we went straight to the source for the details on Allison's flowing locks. Dove celebrity hairstylist Mark Townsend broke down the look for us below.
MORE: How to Get Allison Williams' Golden Smokey Eye From the 'GIRLS' Premiere
"Once I saw her beautiful Ralph Lauren gown and talked with Allison, we decided to keep her hair down and go for a classic all-American beauty look," Mark says. To get the look, Mark began by applying a large dollop of Dove Whipped Cream Mousse to Allison's damp hair, blowing it dry with a medium round brush to keep tons of volume in the hair. Next, he took three to four inch sections of hair and curled them with a one inch curling iron, directing the hair away from her face. Mark broke up the curls by scrunching hair with Oribe Apres Beach spray.
MORE: 15 of the All-Time Best Looks From the Emmys
To make the ends a bit more piece-y, Mark sprayed Sally Hershberger Glam Waves in his hands and then raked his fingers through her hair. Just before Allison went onto the red carpet, Mark sprayed Dove Extra Hold Hairspray all over to keep her hair looking full and shiny, but not stiff.
Image via Jason Merritt/Getty Images