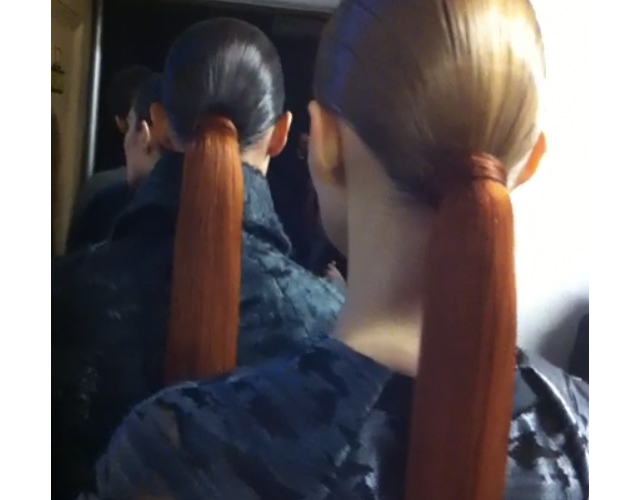 If you've been wondering whether multi-colored strands would be in or out, Alexander Wang's Fall 2013 show may have just given the trend a bit more life. Wang told Guido Palau, Redken's Creative Director, that he loved the shade of a certain model's hair (Irina Kravchenko to be exact) so they chose to match all of the model's ponytails (just the tail's) to that exact rusty, "cognac" shade with extensions.
This severe, low ponytail gave each girl a bit of a "cloned" look according to Palau, making it appear almost futuristic on the runway. Palau added extra shine with Redken's Diamond Oil to add to the futuristic element of the look.
What do you think of the two-toned ponytail? And, do you think this will ensure that multi-colored strands stick around for a few more seasons? Let us know below!
[Image via Vine]