Most of us only think of creams and lotions when it comes to caring for our skin. but there are a bevy of age-defying skin oils that will moisturize, protect and keep our skin looking as smooth and silky as ever. Some are as simple as a home remedy found in most pantries, and some are from the far corners of the globe.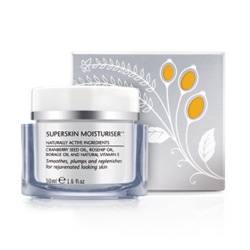 One of my favorites is pure organic coconut oil that easily absorbs into the skin and contains vitamin E, lauric acid and other antioxidants. It smells heavenly and hydrates the skin naturally. Helena Rubenstein famously quoted, "Don't put anything on your face that you would not put in your mouth." and with coconut oil, I could not agree more.
Then, there is the fabled Argan oil from Morocco. This amazing oil is cultivated and harvested by a cooperative made up of Berber tribeswomen and is said to have magical properties containing a myriad of antioxidants. It reduces the appearance of fine lines and wrinkles, strengthens skins elasticity and is said to contain squalene which has been suggested to protect against skin cancer. My favorite form is Arganica Argan Oil. By purchasing through this website, you are not only being kind to your skin, but empowering female cooperatives and protecting the Moroccan Argan forest.
Another incredible oil I love is the organic Nude Skincare Replenishing Oil. It's incredibly rich in Omega 3, 6, 7 and 9's, and it absorbs instantly while hydrating with raspberry, cranberry, avellana and kukui extracts to fight the signs of aging.
Liz Earle Superskin Concentrate is another natural oil from a British company that contains an organic blend of Argan oil and other antioxidants to ensure a soft and flawless face. Mixed in this luscious liquid is neroli, lavender and chamomile, which makes it smells soothing and light when applied at night. So for a new twist on an old favorite oil-up to moisturize and fight the signs of aging!
As an established makeup artist, many beauty brands send me samples of their latest products for consideration. I only write about the items that I truly love and I always abide by Daily Makeover's Editorial Ethics Pledge in each of my Positively Beautiful posts.