Our skin changes drastically as we get older, and our usual skincare routine may need a little kick in the pants to get our cells singing. That is where the serum step comes in. Most of us have our cleansing, toning and moisturizing down, but by adding a fantastic age defying serum you're pulling out the big guns in defense of the aging process. The first thing to note is we are all heading in the same direction, and it's okay to get older. Nevertheless, with a little magic potion we can make our skin look beautiful even as it matures.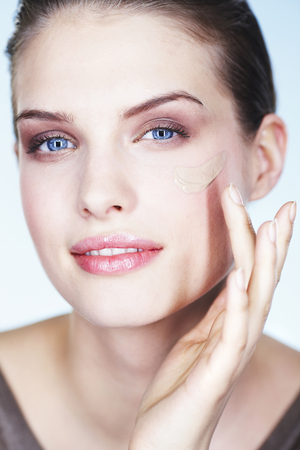 I just turned 40 and have been using serums now for a few years. I definitely credit them with keeping my skin looking as young as it does. These are my top 5 picks for absolutely radiant skin:
SkinCeuticals C E Ferulic Acid is a major antioxidant- rich powerhouse of prevention that enhances protection against UVA/UVB rays and stimulates collagen production, which slows with age. I use this serum every day before slathering on my moisturizer and sunscreen to double up on protecting myself.
SkinMedica TNS Essential Serum is my nightly obsession—smooth it on each and every evening before bed. It's the first serum to combine the benefits of a patented growth factor serum, TNS Recovery Complex with potent antioxidants, peptides and other anti-aging ingredients to totally regenerate the skin. It's like a super powered fountain of youth cocktail! Each change of season your skin can tend to look a little dull and that is where La Mer's Radiant Serum comes in. This lightweight, high powered serum uses fermented marine extracts and skin brightening ingredients that work instantly to illuminate the complexion, dissolving the look of discoloration making skin appear light and bright.
For major wrinkle-fighting powers, turn to Neutrogena's Deep Wrinkle Serum that contains retinol and multi-vitamins. In two weeks time crow's feet, forehead and laugh lines and deep wrinkles appear less visible due to the cell turnover and a boost in collagen production.
If you want a strictly natural approach to serums, try Burt's Bees Radiance Serum, which uses royal jelly, amino acids and is chock full of vitamins, for a skin nourishing treat that leaves your complexion beaming.
As an established makeup artist, many beauty brands send me samples of their latest products for consideration. I only write about the items that I truly love and I always abide by Daily Makeover's Editorial Ethics Pledge in each of my Positively Beautiful posts.