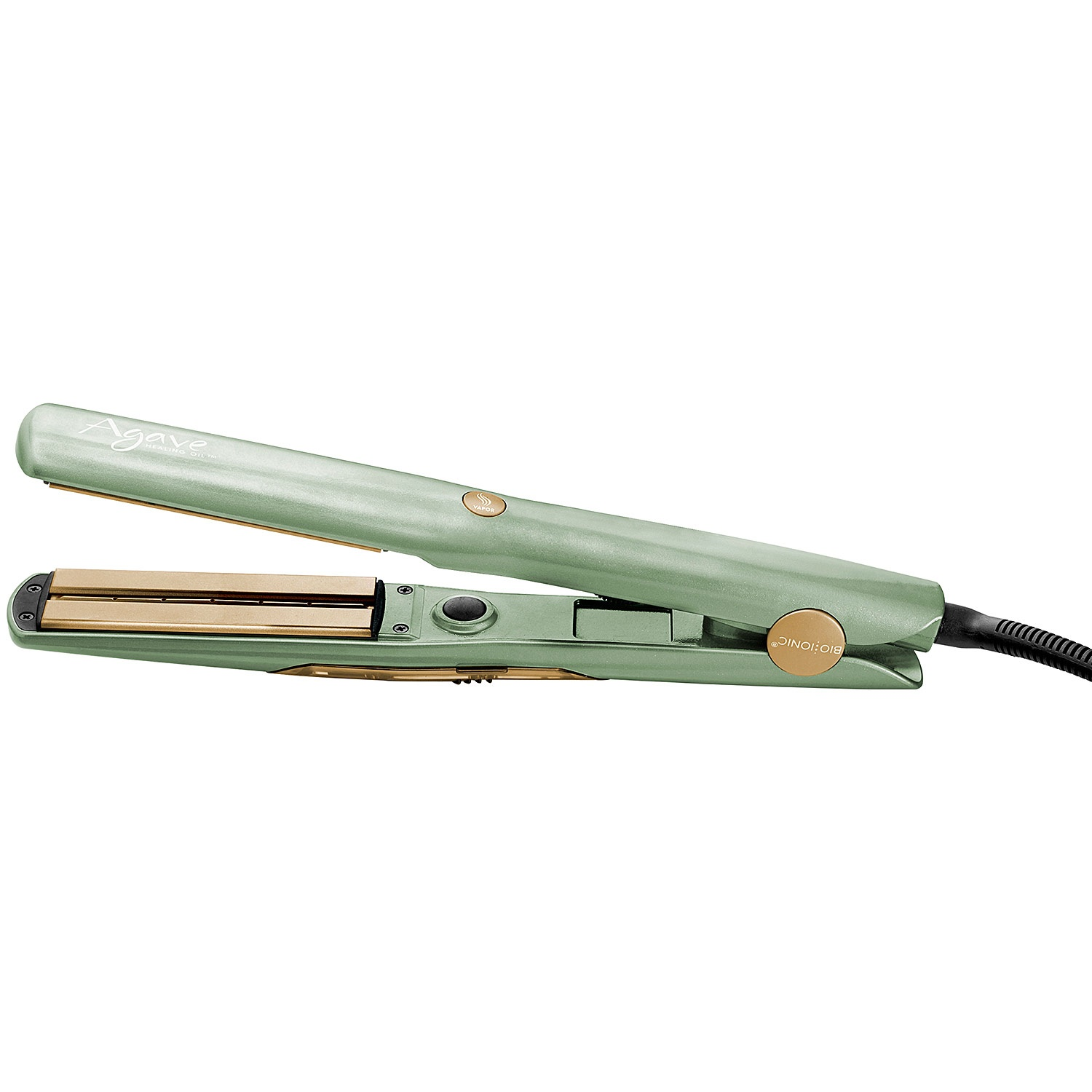 At Beauty High we constantly have new products crossing our desks and are always on the hunt for the next best thing. "The One Thing" is our way of sharing with you that must-have product that you need to introduce to your lives right now, whether it's from a drugstore or a department store.
Flat irons get a lot of flack for the damage they do to hair, no matter how straight or how pretty they help your locks look. Doesn't it make you think about how amazing it would be to have a flat iron that protects your hair while it smoothes and straightens? The good news is you no longer have to pine for this miracle product, since Agave has already created it! Enter the Agave Healing Vapor Iron, a styling tool that actually gives your hair a hydrating treatment.
MORE: 8 Mistakes You're Making With Your Flat Iron
What Makes It Different: 
Thermal-activated leave-in conditioner infused with agave plant sugars is loaded into the flat iron, which is then emitted as a vapor steam while you straighten hair.
NanoIonic™ iron plates seal in moisture, keeping frizz at bay.
Hair looks and feels shinier and silkier after use.
Why It's The One Thing: 
If you're an avid flat-iron user, chances are you're no stranger to split ends. This all-in-one styling tool infuses your hair with vegan, hypoallergenic agave vapor, saving you time from applying a styling cream prior to straightening (or curling, if you so choose).  Damaging your hair with a basic flat iron is a thing of the past once you get your hands on this game-changing tool!
Where to buy: Agave Healing Vapor Iron, $149.00, Sephora.com.