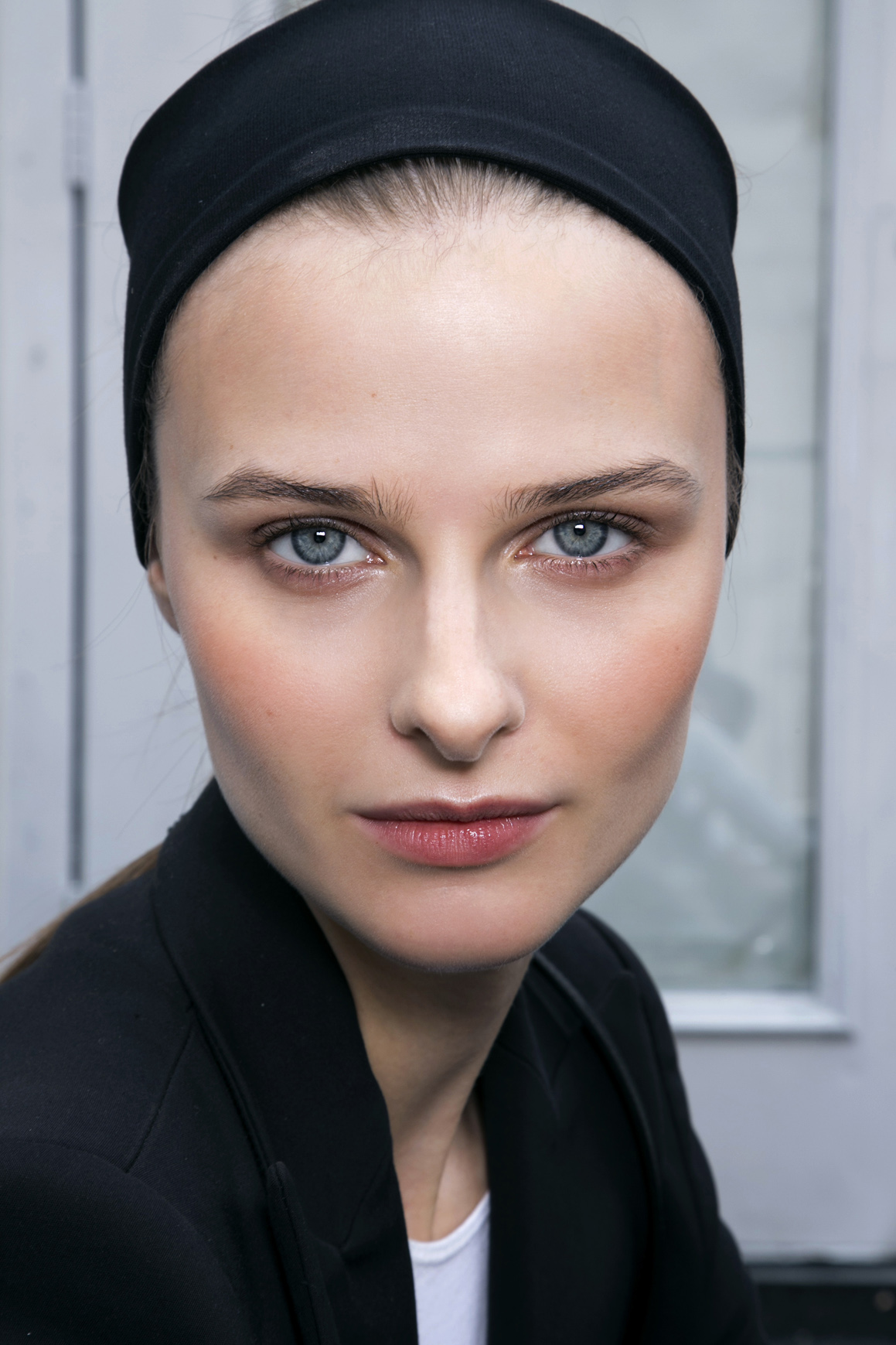 There's nothing like that healthy flush we get after a great workout. Except, sometimes we wish we could mirror that look without said workout. It's doable! Below are some of the best tricks to getting that after-workout glow — without stepping foot in the gym — from some of our favorite makeup artists.
Makeup sticks: Multi-purpose cream makeup sticks are great for this type of look. "Swiping a little color on the eyelid as well as the cheeks and lips create a flushed look. After all, it is supposed to be natural!" says celebrity makeup artist Elaina Badro.
Cream blush: Blush can transform your look. Instead of the usual powdery, matte-looking blush, try using a cream based blush. It's easier to blend and adds the right amount of dewiness to your skin. It works best when applied on top of foundation. Style Bar Hair Bar & Day Spa makeup artist Loriana suggests dotting it on the apples of your cheeks and using your fingers to blend towards the temples to give a subtle, sculpted glowing effect. The natural flushed look is most flattering and the pinkish reds and reddish plum tones work with all skin types.
Sheer blush: For a liquid product, Benefit BeneTint is great and it comes in several different colors that will complement different skin tones. For a gel try Tarte Cheek Stain in Flushed or Tickled. The key to these products is that they are sheer in texture but not pigment, so the natural skin shows through.
Bronzing gel: If you're looking for a warmer glow instead of a bright one, try a bronzer or bronzing gel. "You can add a subtle, sparkly highlight high up on the cheek bone using a small dab of Mehron Precious Gem Powder in Diamond to add a sexy shimmer," says Pamela Faller, makeup artist for Mehron Makeup.
Of course, you can also have a great work out to get that flushed cheek look naturally but it's nice to have options!
Image via Imaxtree