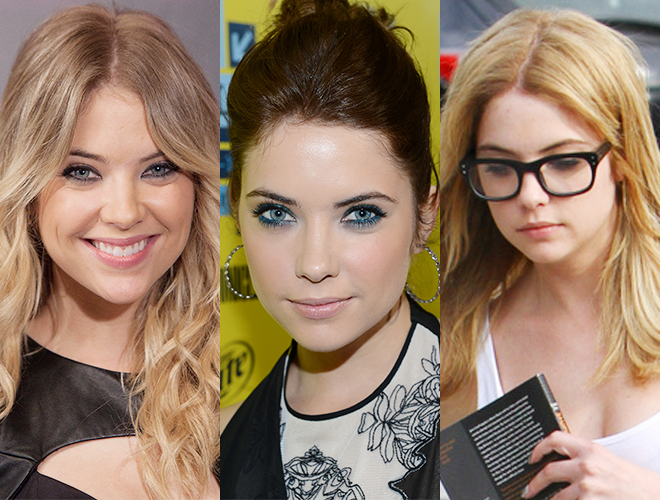 In the past month, Spring Breakers star Ashley Benson has gone from dirty blonde to dark brunette to honey blonde. All of those color changes in such a short period of time seem like it could really damage her hair. Since I know what it is to bore easily of the same look all the time, I spoke to celebrity hairstylist and Schwarzkopf Professional's Blonding Ambassador Kim Vo for his tips on color flip-flopping.
1. Do not make it a DIY project.
When it comes to going back and forth between dark and blonde, Kim recommends putting your hair in the hands of a professional.
2. Allow time for a proper transition.
To go from dark to light hair color, Kim says it's important to allow for a proper transition. "It takes 36 hours to close the cuticle so plan on lightening every few days and make it a transitional one week process. Baby steps if you want baby blonde!"
3. Be careful with your base color.
What about those who can't help but jump from one color to the next on a regular basis? Kim says, "The best and healthiest way is to keep your base no darker or lighter than two levels. Play away with lowlights and highlights, though."
And for those who have already damaged their hair by not following the above tips, Kim suggests doing a glaze and deep conditioner treatment every other week.
Have you voted on which color you like best for Ashley Benson?