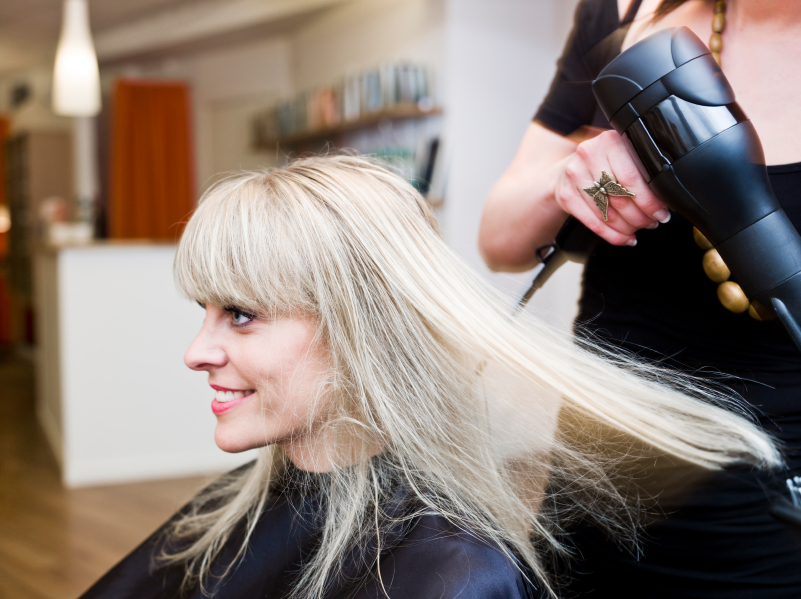 Would you pay $250 a week to keep your hair looking gorgeous all the time? Sandra Ballentine, in New York City, paid just that, until a friend of hers at W magazine challenged her to go cold turkey. Addicted to good hair days, Sandra was frequenting blow dry bars up to three times a week, and she's not the only one. Blow dry bars all around the country are finding themselves doing better and better business because women are becoming so accustomed to blowouts that they sometimes don't even have shampoo in their homes.
New York psychiatrist Dr. Sudeepta Varma told ABC News, "A lot of times, people who are very much addicted to looking a certain way are also perfectionists, so they're used to it in every other aspect of their life. For them, this might be a natural extension of that." Being a perfectionist is one thing, but blowouts that cost up to $1,000 a month cost as much as rent for some people.
MORE: Why Your At Home Blowout Isn't Working
So, whatever happened to Sandra going cold turkey from the hair salon? "I didn't think I could do it," she said. "And then I kind of got over myself. I was like, come on, who cares that much?" As far as the money she's saving, Sandra says she's buying a house, and using her blowout savings to pay the property taxes. As far as beauty addictions go, we're just glad that she's not addicted to the tanning salon.
Have you ever been addicted to a beauty treatment? Take the poll below!
[Yahoo]
Image via Istock