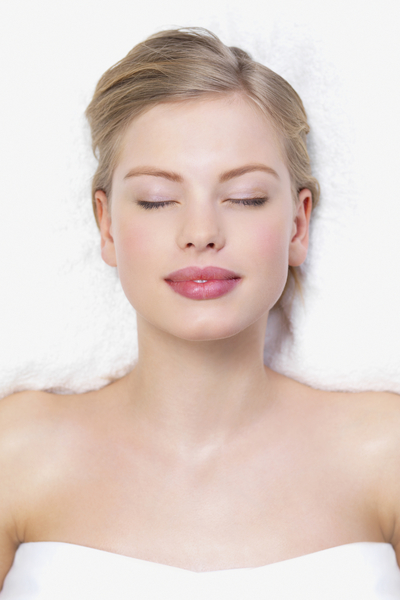 So I was getting my very first session of acupuncture the other day in New York City for a herniated disk in my neck when Master Kim, my Korean acupuncturist, began inserting needles all over my face telling me he was giving me an acupuncture face lift. Before I could even resist, I had these little pins sticking out of my temples, the sides of my nose nose, jaw, cheeks and forehead and was feeling a bit like a human pincushion.
He explained to me that the treatment works by allowing the flow of the Qi (or energy) to the face, which would promote collagen production, increased blood flow and would also eliminate wrinkles and puffiness. He told me it was very good for women over 40 as we need a little more chi flowing to our faces.
As I listened to him, it began to make total sense. I began to relax, imagining my face all Qi'd up and radiant as can be. He placed some of the pins where I tend to furrow and frown, and I could feel those muscles relax instantly.
After the treatment I left his office, and for the rest of the day I received many compliments on my skin. One friend even commented on how happy I appeared to be. So now I'm sold on stickin those buggers in my face whenever I go in to see Master Kim. For any woman considering shooting their faces up with a different kind of needle, give this a go first and see if you get your Chi!
As an established makeup artist, many beauty brands send me samples of their latest products for consideration. I only write about the items that I truly love and I always abide by Daily Makeover's Editorial Ethics Pledge in each of my Positively Beautiful posts.