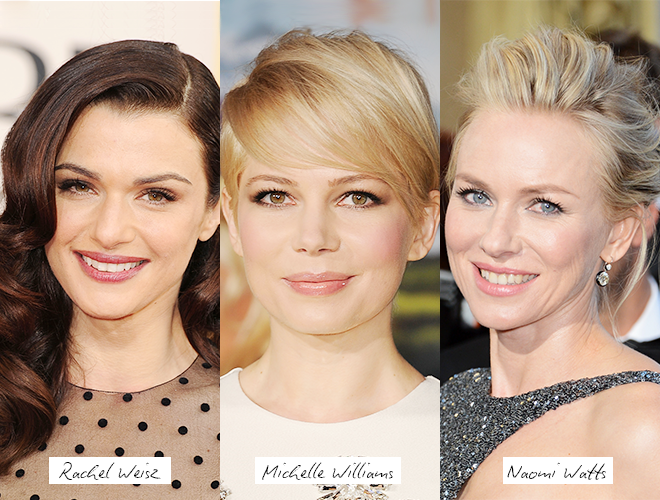 Celebrity facialist Joanna Vargas has worked with almost every actress out there (she's expecting a visit from Emma Stone later on today) and is responsible for the glow you see in red carpet pictures. Since I want nothing more than gorgeous skin that makes people stop dead in their tracks, I asked Joanna about the secrets behind some of the most famous faces out there.
Her A-List Clients
Just this past Sunday, Joanna used her magic hands on Naomi Watts to get her ready for the Oscars. "The facial that I gave her is a micro-current facial," says Joanna. "So I use a mild form of electricity to drain out puffiness, tighten the muscle, tighten the skin, so it makes everything looked toned, gorgeous. Her skin was glowing. We did a lot of oxygen on her skin, which is great for putting on makeup."
Longtime client Rachel Weisz is a fan of more than just facials; she considers the Joanna Vargas Skin Care Daily Serum ($85, joannavargas-skincare.com) a must-have. Of the product, Joanna says, "I wanted to make a product that was good for any skin type. It's great for the busy woman that doesn't have time to take supplements or do anything for herself."
When it comes to the best celebrity skin, though, Joanna hardly lets me finish my question before she answers, "Michelle Williams. I mean, her skin is so good. She is so pretty with no makeup on, and so sweet, but really naturally gorgeous."
She Knows Your Dirty Secrets
Esthetician? More like magician. Joanna admitted her favorite "parlor trick" was being able to tell which side of the face a person sleeps on at night. "When you sleep on one side of your face, you tend to get puffier on that side," Joanna explains. "You're blocking your lymphatic system, so as you get older, you get puffier on one side of your face. Obviously it's better to sleep like Cleopatra, but that's not always realistic."
She can also simply look at a person's face and know if they are keeping up with regular exercise and a healthy diet. If a person has dry, chalky skin or dry patches with redness underneath, Joanna says it's a sign that their lymphatic system is having trouble bringing nutrients to the face. Conversely, if someone is constantly breaking out or dealing with bumps on their face, it's a reflection that their lymphatic system is having trouble taking waste away from the skin.
"The center for your lymphatic system is right above where your heart is," says Joanna. "You have lymph nodes all down the sides of your face, and all down the neck, and it's the highest concentration of lymph nodes in your body. If one or more of them is blocked for whatever reason, your skin isn't going to look good."
The Really Bad Habit She Wants You To Quit
Joanna says she sees a lot of women who abuse retinols and retinoids. "It works for so very few people," says Joanna, "and I don't feel women have an understanding of what the goal is. Ok, so they want anti-aging. That's what they always tell me when I'm looking at them. but their skin looks raw. It's often overly raw, it's chalky, it's patchy,  you can't do anything to it because it's so sensitized."
What Joanna does believe in is exfoliation, when used correctly. "With a good exfoliant, you can really look like you just had a facial. You can have your own red carpet moment."