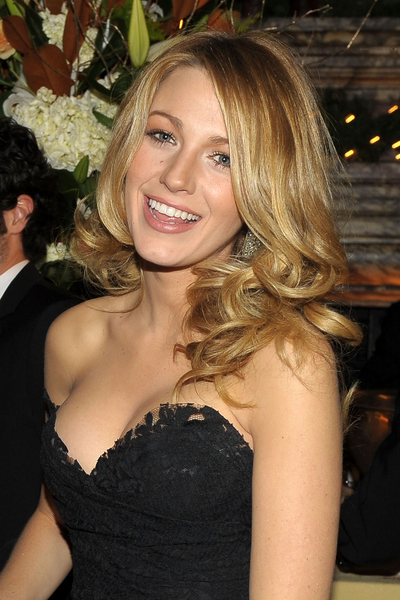 Photo: © Stephen Lovekin/Getty Images
Blake Lively credits gymnastic acrobatics for her newly-toned figure. The Gossip Girl actress had to get in shape to play villainess Star Sapphire in new movie Green Lantern and spent hours training with members from the Cirque du Soleil to give her the body she needed.
She told Vogue magazine: "All I want is to be a hero to my nephews and nieces. I'm going to be the coolest aunt ever. Our director likes it real–the fights close and dirty. I'm 40 feet in the air, spiraling around. That's the best workout you can ever do because it's all core. You do that for ten minutes and you should see your body the next day! It's so exhilarating, so thrilling–and nauseating."
The 22-year-old beauty's personal trainer also confirmed Blake had put in that extra bit of effort to get into tip-top shape. Bobby Strom told Us Weekly: "She always looks good. But she has to do stunts, so we're focusing on core and strength training." Her fitness routine includes four-day-a-week, 90-minute circuit training sessions full of planks, push- ups and walking lunges in a gym near the film's New Orleans set.