The prettiest plaits aren't just one technique but often the combination and interweaving of a few. Dutch to fishtails, fishtails to your basic braid—these mergers and fusions of various hairstyles could be the basis of one of those really hard word problems you have to solve in math class where you have to figure out all the different combos you can end up. For a new twist on the French braid, we consulted with Master Stylist at Mizu Salon in New York City, Judy McGuinness, who came up with the gorgeous 'do below. It features a French braid that overlays on the top of your head and fastens into a 3-strand braid. If you want to pull back and secure all the hair on your head without wearing a ponytail, checking out the below GIF and easy-to-follow instructions isn't a bad idea.
All you'll need is a few simple styling products, a hair elastic, and a clip! Braiding behind your head, without being able to see what you're doing is hard at first, but with diligence it'll be a piece of cake.
MORE: The Undercut Braid Tutorial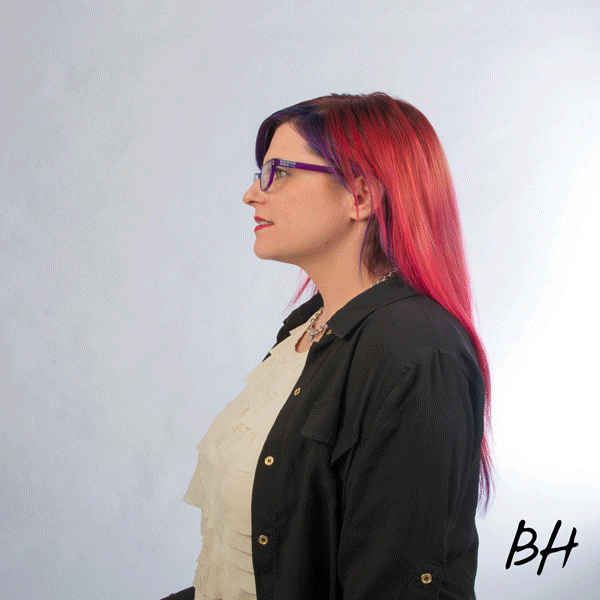 1. To prep your hair, slick it back with a product like Oribe Supershine. This is best applied to damp hair, as you want to have control over the sections that you're passing back and forth.
2. Create two sections of hair on either side of your head, from the temple to the nape of the neck. Pull them over your shoulder to section them away from the other hair.
3. Take a chunk of hair from the top of the head at the crown and section that off. In the GIF, it's the section of hair our model pulls up.
4. All that remaining hair can be clipped away.
5. Taking that middle section of hair, start to braid smaller sections into it from the hair on either side of the head. Because you'll be continuously adding sections of hair in one at a time, this is a French braiding technique.
6. Once all that hair is added in, you'll reach that lower chunk of hair you clipped to the side.
7. Unclip that hair and continuing braiding all the way down using a 3-strand braiding technique.
7. Secure it with an elastic to finish.