You know I love a makeover. Ok, maybe you don't know that. Well now you do! A makeover can be exactly what a lady needs to give her a little boost. A boost in confidence, a boost in her glamour factor or a boost in her sex appeal! If there is a makeover story on TV???? Forget about it. I will be sucked into that cable channel marathon all day!!!
The thing about a makeover is this: it doesn't have to be drastic to be dramatic. When I was doing makeovers last week for a fab party that Clairol had for their amazing at-home hair colorPerfect10(and for me as the new Color Director), I was inspired by one of our models, Sarah.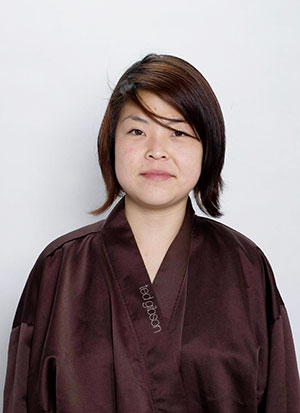 Sarah Before
In Sarah's before picture you can see she has a lot going on with her hair color. She had new growth at the roots, which was a darker brown, and her previous color that turned to a brassy, orangey brown in the middle, and her ends were very faded.
Because Sarah had previously colored her hair (as a general rule tint won't lift tint, so you can't paint a lighter color over already colored hair) and we were working with at-home hair color (which as a rule you shouldn't go more than two shades lighter or two shades darker than your current color), our only options were to work with the orangey tones or go darker.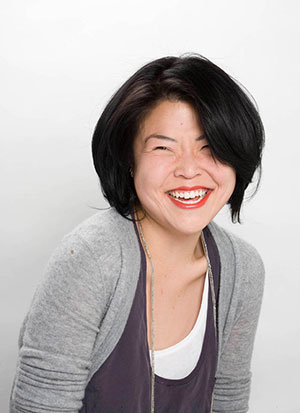 Sarah After
I knew I didn't want to work with the orangey tones.
I wanted to go darker, yet I had this fear of at-home-hair-color in black shades looking like scary Halloween witch hair! But since I loved, loved, loved the results from using Perfect 10 on the other guests, I thought, "what the heck," and went for the black.
As you can see by her end result, there is nothing witch-like at all about Sarah's new color. It looks so fresh and glamorous – bringing to mind old school sirens like Betty Paige or Rosalind Russell. She looks amazing – dramatic not drastic.
What do you think?
LMK – Jason
Any product I mention in HUEman Behavior is one that I've tested out myself and is in accordance with Daily Makeover's Editorial Ethics Pledge.