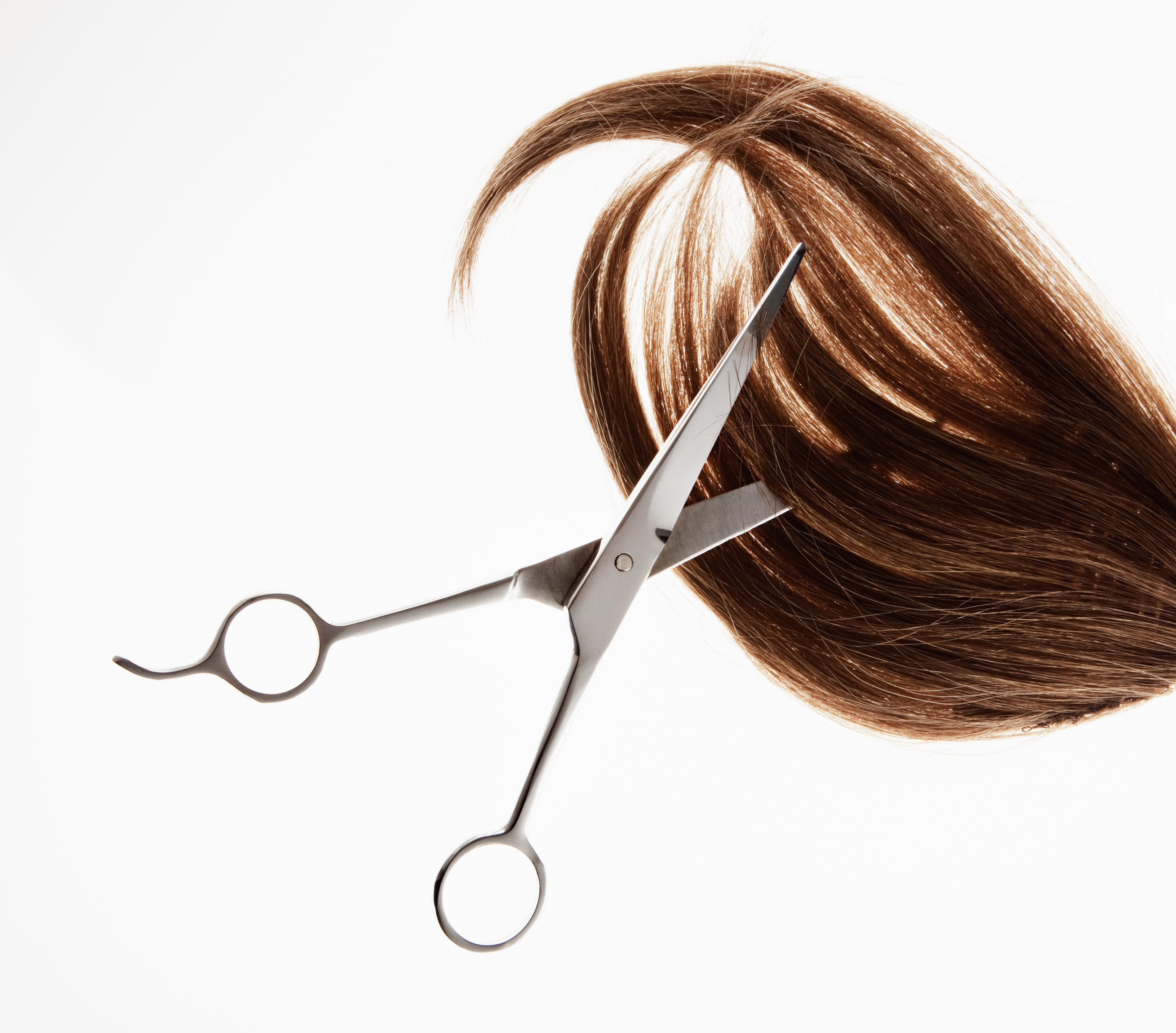 We'll be the first to admit that at any given time, there are about five haircuts we're considering. Long, short, textured, or layered, we're constantly on the hunt for a new style, and we're willing to bet you've got a Pinterest board of a few dream haircuts, too. The only downside of haircuts is that jumping into them can wind up leaving you upset with a bad style until it grows out (which can take forever), so doing some prep work before the salon appointment can really help to steer you in the right direction. If you're thinking of making a chop soon, ask yourself the eight questions below first.
1. Why do I actually want a haircut? A lot of the time, we see a haircut on a model in an editorial spread and because it looks good on them, we immediately want the chop. While sometimes that may be the case, it's important to consider your face shape and hair type before making huge haircut decisions. Do you just want the haircut because the model looks good with it, or do you think the cut will suit you and make you feel more confident? If you're answering yes to the latter, it may be the right move.
2. Would I be happy with the amount of maintenance this new cut would require? Depending on the haircut you get, you could be upping the amount of maintenance required each day. For short hair to look good, it needs to be styled just about every day, whereas long hair is typically more user friendly. Ladies who typically spend only five minutes or less on their hair every day could wind up hating high maintenance hairstyles.
MORE: 8 Signs You're Ready for a New Hairstyle
3. Have I tried on this hairstyle virtually yet? The best way to see what you'll look like with a new style is by trying it on virtually first. Head on over to our Virtual Makeover Tool to see what you'll look like before committing to a cut.
4. Do I trust the person cutting my hair? Trying out new stylists can be great, but when you're making a big style change, it's important that you know and trust who's cutting your hair so that the right kind of communication can happen.
5. Does this new style suit my personality? This goes for hair color, too, but really asking yourself if a cut suits your personality will help make the decision a lot easier. If you're laid back and love to braid your hair or pull it into top knots for a bohemian vibe, a pixie cut may not suit you as well.
6. Am I able to donate the hair that I cut off? Big hair decisions can sometimes mean a whole lot of hair being cut off. If you can, see if you're eligible to donate your hair once you chop it off. There's no sense in not helping someone in need if you can!
MORE: New Hair Colors: 8 Hues to Try for Spring
7. Do I know how to style my hair for this cut? Does the cut you're looking to get require wax? Mousse? A blow dryer? Curling iron? It may take you a bit to get the hang of styling your new hair, but understanding that a new cut usually requires a new way of styling is the first step towards good hair days.
8. Would I be happy if I had to wait for my hair to grow out? Sometimes, even if you think you're going to love a new cut and it suits you, you get home from the salon and just wind up hating it. If you're someone who will be miserable while waiting for your hair to grow out, you may want to work towards a new cut in stages instead of all at once, so you can gradually make a decision you'll be happy with.
Image via Anthony Lee/Getty Images