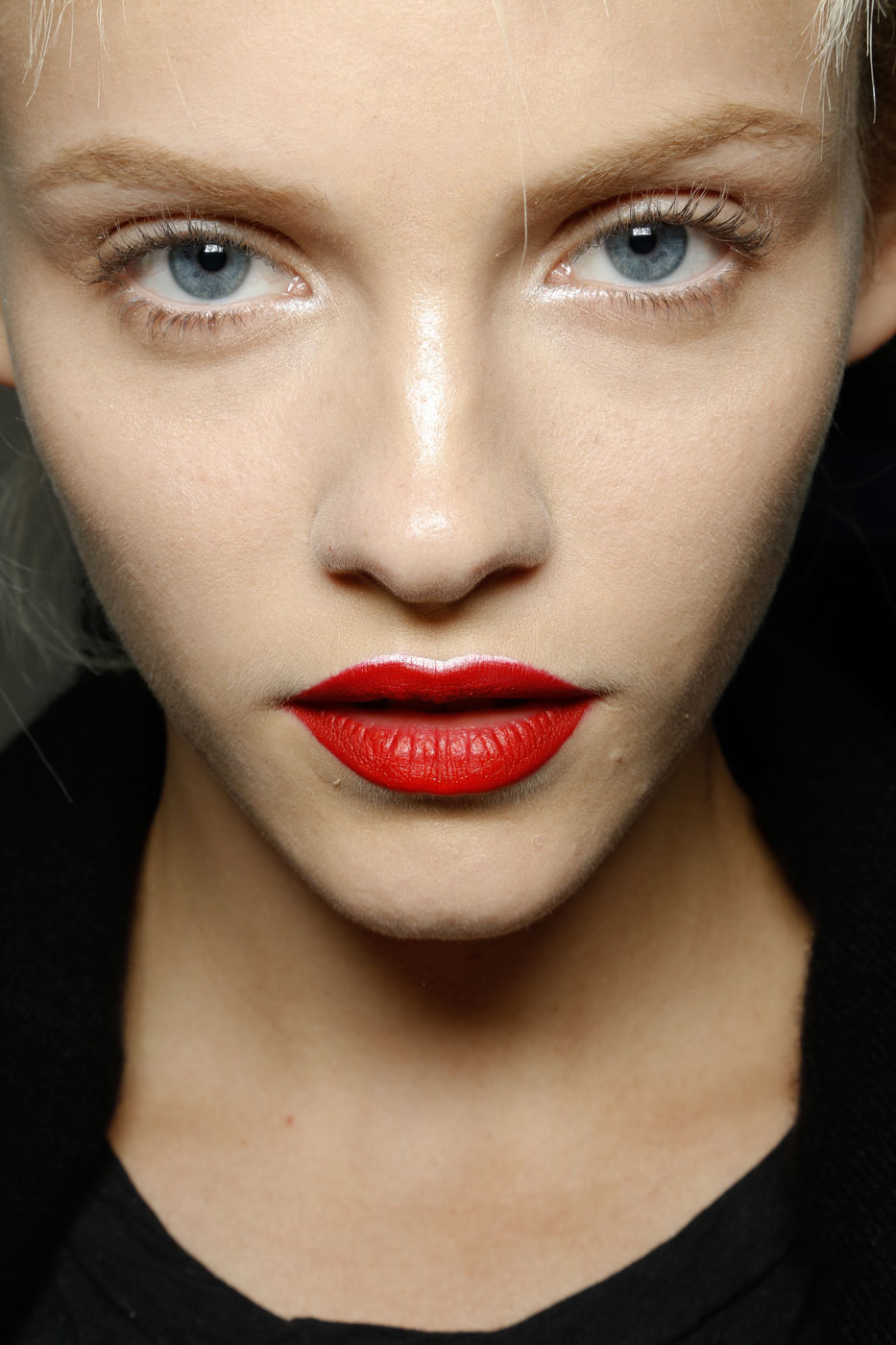 Every time we spot a new beauty trend, we immediately need to try it out. Between the trends that look great on everyone and the looks that can only be pulled off by 19-year-old models on the runway at fashion week, we've seen our fair share of fads. Every now and then, though, a trend comes along and it slowly becomes more of a staple than a passing style. Then, it's taken one step further, and it becomes a timeless look that always works, no matter the age of the woman wearing it. Below are eight beauty trends that you'll never be too old for, but please note: Glitter eyeshadow is not on this list.
Red Lipstick: Whether you're 20 or 40, you'll never be too old for some bold red lipstick. According to a study, redder lips make you look younger (it's that whole "flushed" thing), so you indeed have proof that you'll never be too old for bold red lips. Take some time to find your favorite shade and formula, then buy out every stick you can find in preparation of a company discontinuing your favorite, because that is a legitimate issue.
Balayage Highlights: Painted on highlights are trendy now and it's easy to see why. Giving your hair a sun-kissed, natural look, balayage highlights are the perfect way to look polished without looking like you tried. Plus, they're incredibly low maintenance, so regardless of how busy (or broke) your life may become, your highlights will never be a source of stress.
MORE: Research Proves Bold Lipstick Makes You Look Younger: Do You Agree? 
Dark Nail Polish: It doesn't have to be black nail polish, but in our opinion, dark nail polish looks good on any set of fingers. We love a good ballerina pink manicure, but a deep ruby or purple always commands attention and let's people know you're anything but a wallflower. Keep your nails shorter so that the polish will last for minimal chipping, and wear that dark lacquer proudly!
Nude Lips: We're not taking nude as in bare, ladies. We mean that perfect nude lip gloss or stick that goes with your bold eye makeup or works on the days you'd rather wear no makeup. Nude lip color balances out the rest of your makeup and gives you a gorgeous finishing touch on errand days when you decide to go bare-faced.
Top Knots: Top knots are the hairstyling gods' gift to second day hair. Plus, they instantly dress up whatever you're wearing, whether it be sweatpants or a cocktail dress. Any woman can pull (and should pull off) the top knot.
MORE: 20 Hair Mistakes We All Make In Our 20s 
Contouring: To anyone who says contouring should only be done when you're young, we say that good cheekbones have no age limit. Sure, the colors and intensity of the contouring should be shifted a bit depending on your skin's age, but looking like you've got a face chiseled by Michelangelo doesn't grow old.
Matte Makeup: Giving your skin a smooth, velvety appearance always makes for a gorgeous look, especially if you're naturally on the oily side. The key to making matte makeup look consistently good over the years is proper exfoliation and moisturization underneath the makeup, whether it's eyeshadow, foundation or lipstick.
Braids: Yes, there are certain kinds of braids that should stay in grade school (sorry pigtails), but as you mature, your braided hairstyle can mature with you. Move from the fishtail to the crown braid or the milkmaid to the waterfall, but whatever you do, don't stop braiding.
Image via Imax Tree