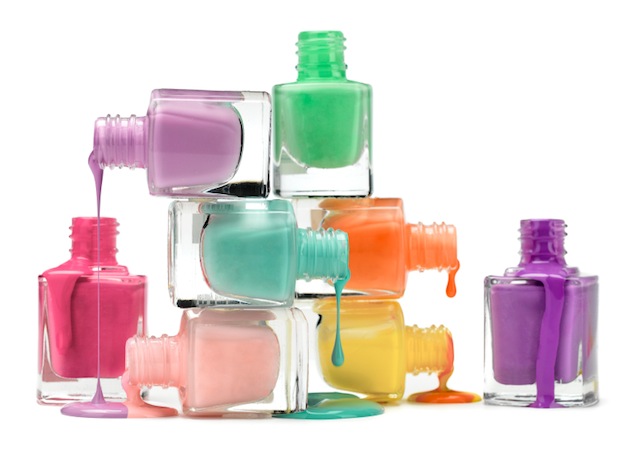 It's not news to any of us that the nail polish industry is booming, with the influx of new nail categories such as stickers, at-home gel manicures and 3D effects. While the market may seem overwhelmed with products, according to WWD nail polish sales had a 32 percent gain in the US in 2012 with sales hitting $768 million. The overall beauty business on the other hand had an increase of just 4.3 percent, causing even more of a focus to be drawn to our fingernails.
We recently had a discussion in the Beauty High office about the amount of nail polish we owned – a discussion which ended in the conclusion that we had so many bottles we could no longer store them all (think hundreds). WWD cited a survey that indicated that 33 percent of women have at least 25 bottles of nail polish. And, while the economy isn't exactly considered stable – they continue to buy polish in order to freshen up their way for less.
The hottest trends for nails continue to be nail stickers and nail effects, with the category looking to expand as more brands look to get in on the growth. Experts also predict that at-home gel systems will grow and boom in the market, as consumers look for ways to find the gel manicure look for less. With that said, brands are looking to create that gel look in a bottle as well. Revlon and Sally Hansen have recently developed nail polish that acts like a gel (basically they claim to be longer lasting and have a gel-like finish, but are just as easy to apply as regular nail polish). You can also expect an expansion of drugstore nail kiosks, with stores like CVS and Duane Reade bringing nail stations to their stores to ease the testing of the drugstore polishes and in some stores allowing for in-store salons.
While it was no surprise to us that the nail polish category is doing so well, we're excited to see what 2013 will bring in terms of nail innovations. What products are you hoping for? Let us know below!
[Image via Istock]