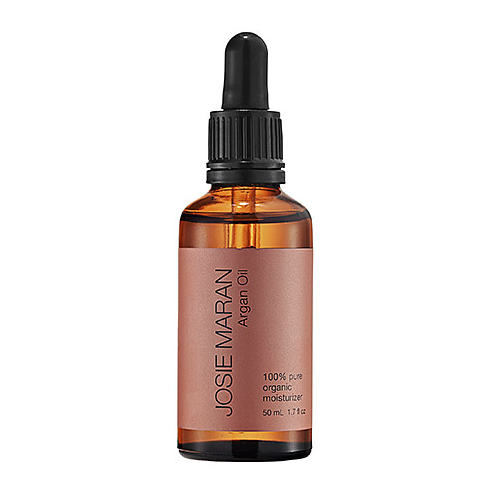 Our skin seems to be constantly thirsty for moisture, so when we find a good product that hydrates and lasts, we buy in bulk and keep a stock of it in the bathroom, a purse and our desk at work. Face oil has been on the rise as of late, and the formula for the miracle product seems to have been perfected. Once we tried face oil and saw the benefits it was giving our skin, we decided to try it on a few other places to see if we'd get some positive results. After using face oil in practically every way possible, we've come up with the seven best ways to apply the product, besides just the obvious.
1. Use a few drops in your body lotion. Regardless of the body lotion you use, a few drops of oil will make things go on more smoothly, plus it'll up the hydration factor for your skin.
2. Apply to sunburned skin. If you spent too long in the sun or forgot sunscreen (which should never happen, but of course, these things come up), hydrating the affected area will help to heal the skin sooner. Plus, you won't peel as easily.
3. Use as cuticle oil. The fatty acids in face oil work wonders on dry cuticles, so apply some to your fingers to keep your manicure looking fresh and clean.
4. Try it as makeup remover. Oils will lift any makeup off of your face smoothly and without irritating your skin, but be mindful to not get any oil in your eyes.
5. Add it to dry, split ends. In a pinch with no conditioner in sight? Whether you're looking to tame flyaways or the ends of your hair need a little TLC, applying oil to your ends will keep things looking finished and glossy.
6. Use as a makeup primer. Whether adding a pinch to your foundation or using as a simple primer instead of lotion, adding face oil and letting it absorb before applying makeup will give your face a hydrated glow, the foundation to any good look.
7. Of course, use it as a face oil. Depending on your skin type, you may only want to use face oil before bed so that skin can soak it up overnight, but whatever time of day you use face oil, you're guaranteed to never see dry, flaky skin.
Josie Maran Argan Oil, $48, Sephora.com