The beginning of a new year is the perfect time to switch up your style. Check out this video in which I show Better TV's Audra Lowe six easy new makeup trends that are definitely worth trying. Get even more scoop below and give them a whirl.
1. Glitter up for a night out. Chunky glitter is in–in small doses. A little extra sparkle is a great way to enhance your normal night-out look without a lot of effort. Here are some of my favorites. Warning: Only wear one of them at time!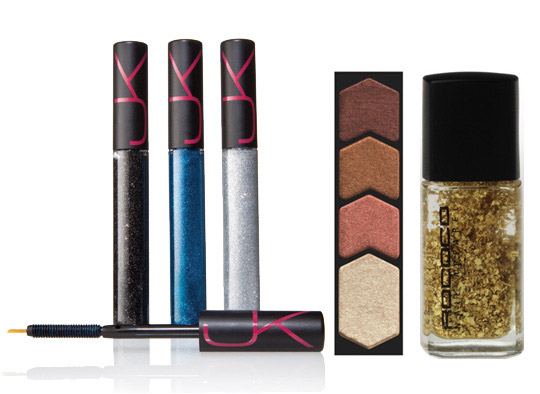 from left to right:
JK Jemma Kidd I-tech Glitter Liners glide on easily and give your eyes extra sparkle. $9.99, target.com.
Maybelline New York Eyestudio Color Silk Plush Eyeshadows have just the right amount of noticeable shimmer. Apply with a wet eyeshadow brush for a more intense color payoff. $9.99, at drugstores.
Inspired by the opulence of Versaille, Rococo Nail Apparel Gold Leaf Lacquer has real 24 Carat Gold Leaf. Wear it alone or as a top coat on a rich dark nail polish. $32.50, spacenk.com.
2. Max out your eyelashes. With last year's wild success of Latisse, the prescription strength lash growth serum, major lashes aren't just for Hollywood A-listers anymore. You don't really need a prescription to get major eye fringe. Try these new mascaras instead:
from left to right:
Estee Lauder TurboLash All Effects Motion Mascara in Turbo Black has a vibrating brush that deposits mascara deep at the roots and does an amazing job at separating lashes–it's no gimmick! The inky rich Turbo Black hue is a limited edition. $32, esteelauder.com.
L'Oreal Paris Telescopic Explosion Mascara has a spherical multi-angle brushhead that lets you reach and shape every single lash. $9, lorealparis.com
3. Try a chunky lip color crayon. Last year was all about super shiny high-lacquer glosses, but this year it's more about a pop of color. These chunky lip pencils are super easy to carry around, won't get goopy, and give a better color payoff than regular gloss–and are longer wearing too.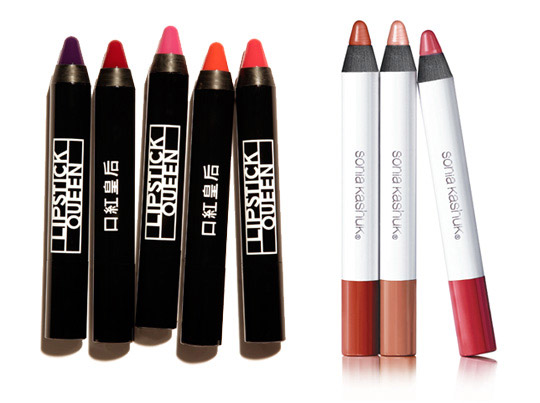 from left to right:
Lipstick Queen Chinatown Glossy Pencils impart a beautiful sheen and great color payoff. $20, spacenk.com.
Sonia Kashuk Velvet Matte Lip Crayons are so moisturizing they glide on smoothly and won't cake up in your lip creases. $6.99, target.com.
4. Master the smoky eye once and for all! Everyone loves it, yet everyone is scared of it. Here are two new products that can finally put an end to hours of fussing in front of the mirror.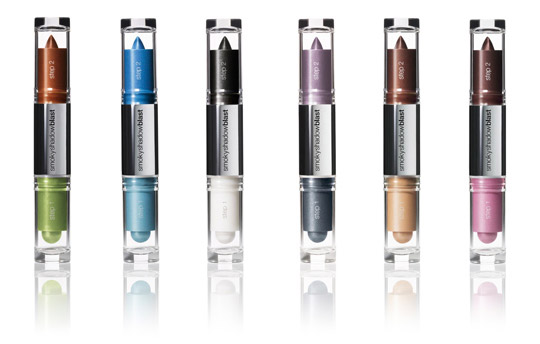 One end of the Covergirl Smoky Shadowblast Eye Color is a rounded smooth shadow for the lid, the other end is an angled liner to define rims and contour. $7.49, at drugstores.
Le Metier de Beaute Magic is a clear gloss you put over powder shadow to smudge it out and create some sheen. $28, at Neiman Marcus.
5. Think beyond black for your nails. By now, black nails are as common as nude nails. Start mixing up your dark nail wardrobe with almost-black greens, navys and purples. They look new, rich and luxurious.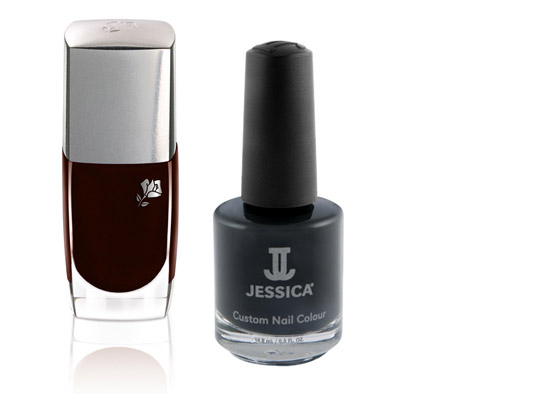 from left to right:
Lancome Le Vernis in Untamed Plum is a rich dark wine. $22, lancome.com.
Jessica Custom Nail Color in Fishnets and Fringe is a deep hunter green. $7, jessicacosmetics.com
6. Don't be scared of bright pink blush. It may look loud in the packaging, but a bright pink or coral blush can give you just the pop of color you need to look fresh.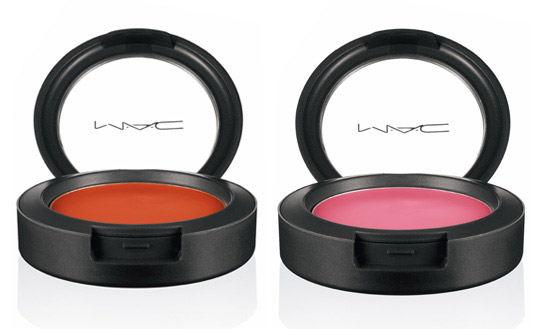 I'm loving the new MAC in Lillyland collection which is inspired by the bright, tropical colors of designer Lilly Pulitzer. These two CremeBlend Blushes in So Sweet, So Easy (a bright pink) and Optimistic Orange (a vibrant coral) create a vibrant sheer flush.
You can also sweep a light bronzer like St. Tropez Shimmering Bronzing Rocksall over to make your glow look more sunkissed than flushed. $40, shop.sttropeztan.com.
As one the web's largest beauty sites, DailyMakeover.com constantly receives products from beauty companies for editorial review. Please read our Editorial Ethics Pledge if you'd like to know how we select products to feature.