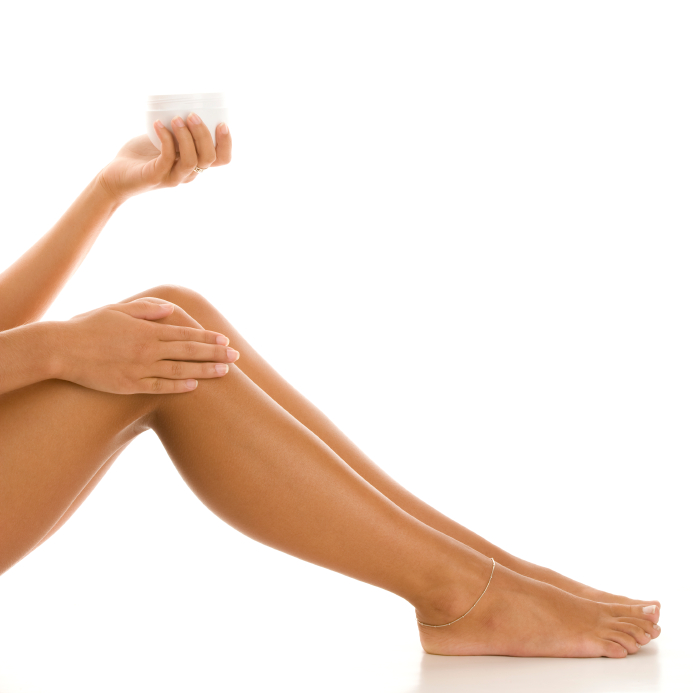 Just because we get to bundle under layers of sweaters now and hide our skin doesn't mean we shouldn't take care of it. We're no longer frolicking in bikinis in the summer and focusing on every bump and flaw on our skin, but the cold air does wreak havoc on our skin and leave it dry and dull.
Dry skin leads to flaky and itchy skin in the winter, and those thick wool sweaters won't help. We have the tips for you to get the softest skin – ever – so when you do have to show your skin (you never know if a surprise vacation will happen or you'll be under the covers with People's Sexiest Man Alive) you'll be silky soft to the touch. Daily lotions are great, but may not give you the luxurious butter feeling you crave. And body butters won't do much if you haven't exfoliated dead cells away.
Follow these tips for the softest skin, ever:
1. First things first: avoid ingrown hairs and red bumps by changing your razor frequently. A month-old razor will harbor bacteria and be more dull than a new one, causing irritation when you shave. You should change your razor after every few uses.
2. Get rid of dead skin cells by exfoliating. Use an exfoliator like Elemis Spa At Home Lime and Ginger Salt Glow, which deep cleans, prevents ingrown hairs, and tones for smooth skin.
3. Exfoliating too much can lead to irritated skin so switch out with a moisturizing body wash like Aveeno Active Naturals Body Wash Hydrating Fig + Shea Butter, which cleanses and hydrates.
4. Lock in moisture with a body butter. As soon as you step out of the shower, massage an indulgent body butter like The Body Shop Cocoa Butter Body Butter all over your skin. Cocoa butter is rich in fatty acids and antioxidants so it'll keep your skin feeling super soft all day and all night.
5. If you still have dry areas like your hands or feet, apply a moisturizer and vaseline then cover with socks or gloves before going to bed. Rinse off in the morning and you should notice softer skin.
[Image via Istock]