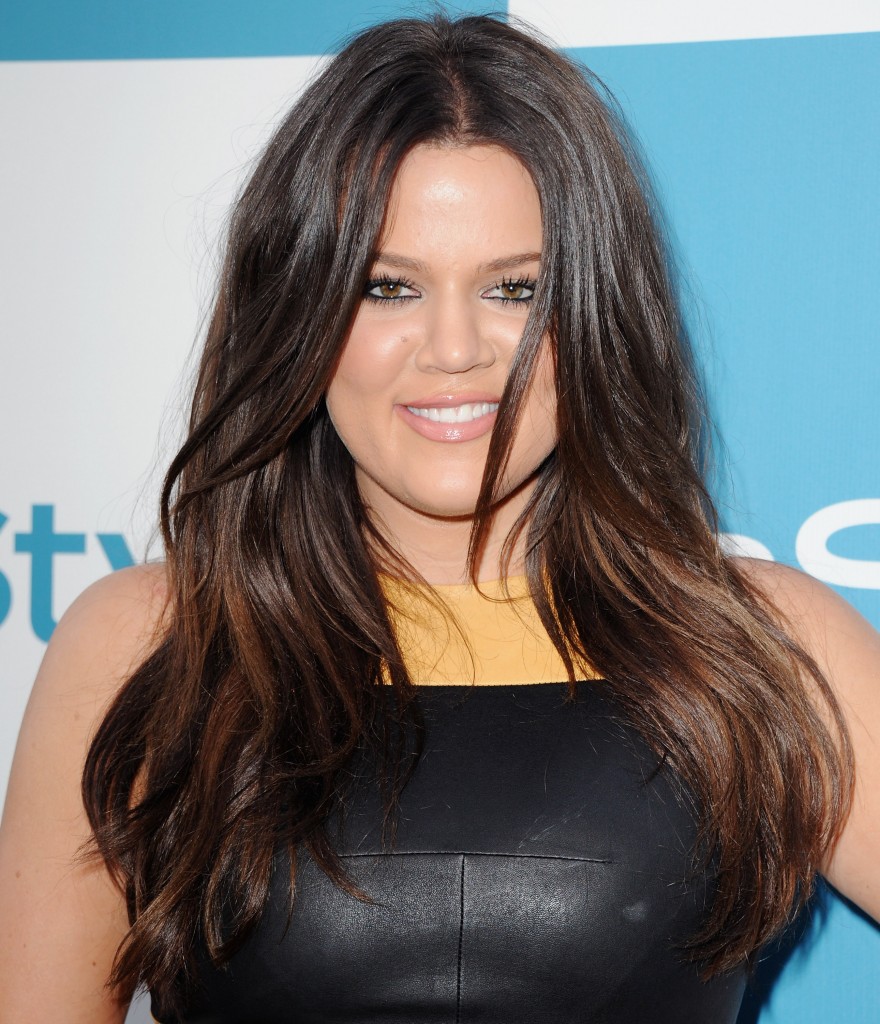 Whether you love them or hate them, there's no denying the Kardashian sisters have maintained their star status for longer than anyone ever expected. Their empire has now expanded into the beauty world with the introduction of Khroma Beauty, a new range of makeup and palettes made with their fans in mind (translation: wallet-friendly price points).
I sat down with Khloé Kardashian, the newest X Factor co-host, to discuss all things Khroma — from kolor to koncept to the Kardazzle palette. While I already know way too much about her through the family's reality shows, a few revelations surprised even me:
1. While Kim is known for her huge false lashes, Khloé doesn't wear them.
As much as her sisters love wearing false lashes, Khloé doesn't like them: "They kind of irritate my eyes."
2. The Stroke Of Midnight mascara is her favorite product in the Khroma Line.
Because she can't wear falsies, Khloé focused on making a great mascara, which she admits was the hardest product in the line to get right.
"I needed to have a great wand. You know those gimmicky wands? I mean, to each their own, but those vibrating wands? What does that do for you? I don't want a shaky hand applying my mascara, but it is all about a wand in my opinion."
"I love the Stroke Of Midnight ($9.99, ulta.com), because I love that the bristles are firm, so they really coat from the inner part of your eye to the outer. I don't really like chunky lashes. I like them wispy." After experimenting with it, I have to admit it is a pretty great mascara.
3. Lamar Odom is more obsessive about his skin care routine than his wife is about hers.
While Khloé admits to applying Vaseline or Aquaphor around her eyes before bedtime ("In my head, it makes me not have wrinkles there"), Lamar is the one who is zealous about good skin care.
"Lamar has a crazy skin routine. He loves Kiehl's — it's the blue bottle [Facial Fuel For Men]. The guy washes his face where it suds like crazy and he does his whole bald head. He'll open his eyes while he does it and will talk to you. He's obsessive about washing his face."
4. Khloé isn't as competitive with her sisters as you would think.
Each of the Kardashian sisters have their own version of the Kardazzle ($12.99, ulta.com), a small palette that includes a blush, a shimmer, a highlighter and eye shadows. When asked if Khloé hopes hers will sell best, she said, "No, I really don't care. I actually have Kim's palette in my purse right now from X Factor last night. I was wearing darker colors so I brought Kim's in case I needed a touch up. I think they're all great. They're totally different palettes, but I do think all the colors work well together."
5. But there is one thing Khloé can't stand about Kim…
"I can't tell you when I've ever thought Kim's makeup was bad. I'm very oily, I need to powder. It will shift a little. Kim will go from 6 AM to 6 PM and look like she just had her makeup done, and I don't know why that is. Kim's such a bitch!"