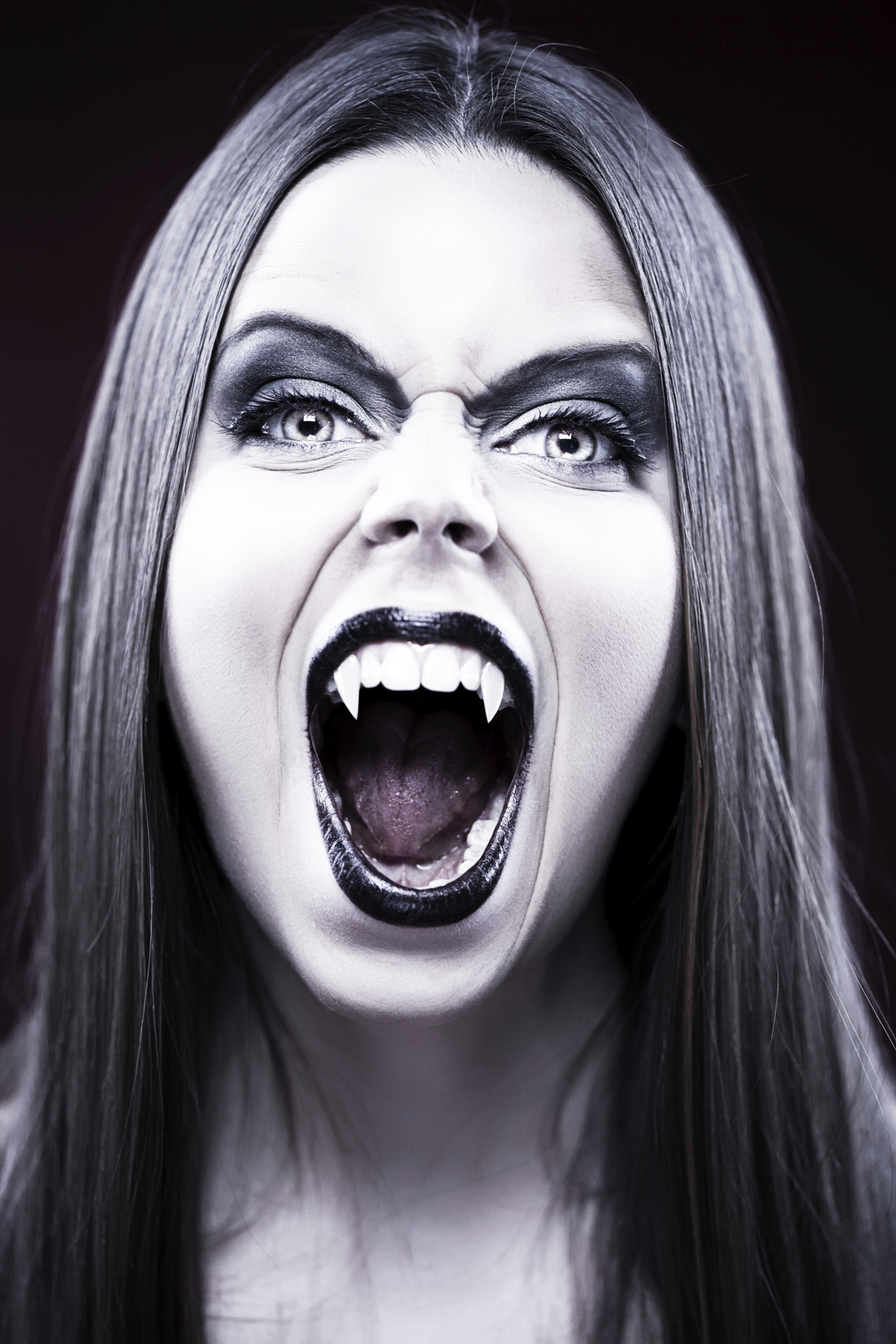 Halloween is here, and if you're anything like us, planning a costume pretty much comes 15 minutes before you head out the door. So, we're going to make this pretty simple for you. We've come up with five ideas that you can pull off (easily!) with five beauty products that you should pretty much always have on hand.
Disclaimer: We're talking beauty here, so we're hoping you have a little creativity left to pull the clothing part together. But, like we said above we do things at the very last minute, we're thinking like "wear all black" to be a cat…don't go and over-complicate things.
Beauty Products Needed:
Black Eyeliner
Red Lipstick
False Lashes
Hairspray
Comb
Costume Options:
Doll
Pull out a baby doll dress from your closet, and get to work on your makeup. Use the lipstick for your blush but only apply it to the very center of your cheeks. When applying to your lips, concentrate on the middle of your lips, not going out to the corners for more of a doll-like effect. Apply your false lashes to get that fake-eye flutter. For your hair, pull them into two low-slung pigtails.

Cat
This old tried-and-true stand by is an easy safety costume to fall back on if you haven't thought of anything else and your friends are expecting you in 10 minutes. Basically, put on all black clothes, pull out the black liner and draw some whiskers on your cheeks. If you want to dress it up a bit, add a little black nose at the tip of your nose and some freckles for fun. Hopefully you have some cat ears laying around from years past, but if you don't people will still get the point!
20's Girl
Most people have a vintage flapper-style dress after going through many costume parties, so pull that out (or anything that will pass) and tease out your hair. Just go for a big bouffant – even if you don't have a curling iron on hand teasing your hair will help achieve the look. Add false lashes, dark eye liner and a deep red lip and you're set!

Rockstar
Falling back on the grunge-y rockstar look is always a winner, as I'm sure you can find some cut-off shorts and an old concert T-shirt in your closet. For this look, all you really need is some heavy liner and a red lip. Tease your hair haphazardly to get that "I don't wash it effect."

Vampire
Again, pull out the black clothing. This time you can mix in black, white and red if you'd like — totally up to you! For the makeup, line your eye with black liner. Then, on the crease of your eye smudge black liner all the way over your lid (use your finger and blend). Apply false lashes for extra effect. Apply your bold red lip for contrast. For your hair, slick back into a tight bun with hairspray.

Now go out and have fun — Happy Halloween!!
Image via Getty Images