The beauty world, like the universe, is ever-expanding. With so many products available and so much hype surrounding each one, it can be hard to know what's actually worth buying.
That's where I come in. As a beauty editor, it's part of my job to test out the latest and greatest in makeup, skincare, haircare and fragrance every single day—so I know what's out there, and because my standards for product excellence are incredibly high, I really know what's good. So every weekend, I'm going to shine a light on the outstanding beauty products that I'm currently obsessed with—and that I think you'll love, too.
For those of us in the US, July 4th is a special occasion: a chance to have a few extra days off work to celebrate Freedom and everything that makes America great. So what better theme to apply to this weekend's Obsession list? Here are my five favorite red, white and blue beauty products; Happy Fourth, everyone!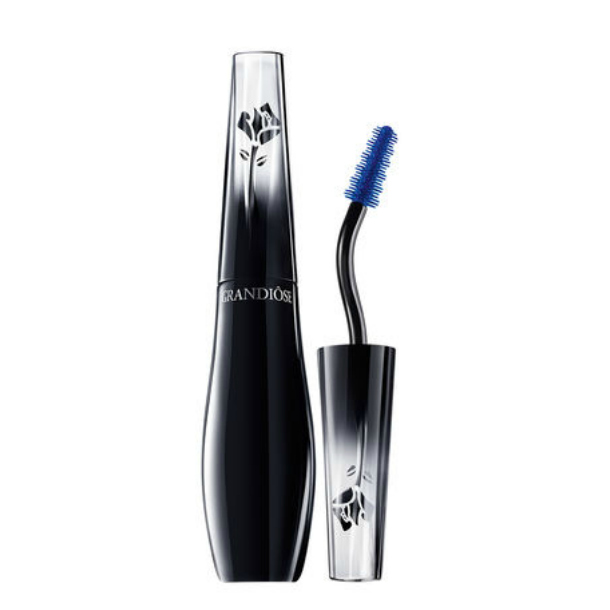 Lancome Grandiose Mascara in Sapphire, $32.
In a world where blue mascaras can often look a little on the juvenile side, Lancome delivers a totally fun, yet still chic, royal blue option that makes my life better every time I wear it. Not only does the angled wand and densely-bristled plastic brush make this easy to apply, but the formula is long-lasting and truly, honestly gorgeous. More of an intense indigo than a neon blue, Sapphire gives me the darkness that my pale lashes need, along with a touch of fun color that I want. And even better: it lasts all day, no matter how hot it gets.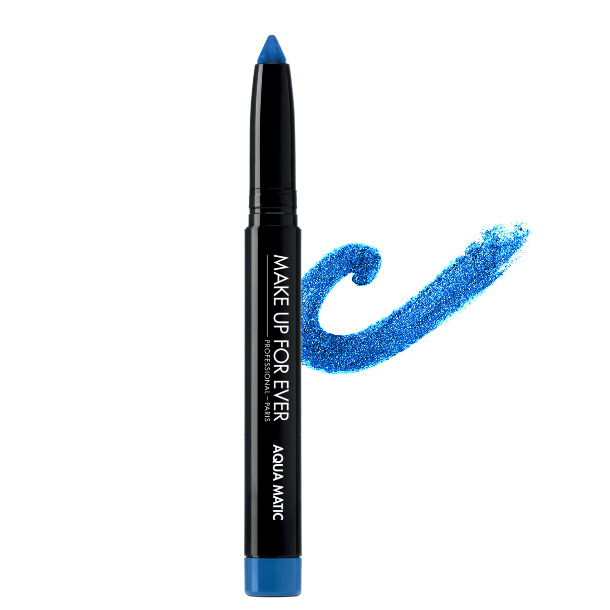 Make Up For Ever Aqua Matic Pencil in Iridescent Electric Blue, $22.
I don't always love eye shadow pencils, but these Make Up For Ever waterproof/smudgeproof/lifeproof babd boys have changed my mind. Not only is this bright blue a gorgeous color, but it truly is waterproof: I've swum in the ocean with this on my eyes, and it looks immaculate afterwards. Blendable and buildable, my favorite way to wear it is as a thick yet sharp slightly sparkly blue cat eye. Because the best part? It comes with a sharpener built in to the base, so that you'll always have the super-sharp tip. Amazing.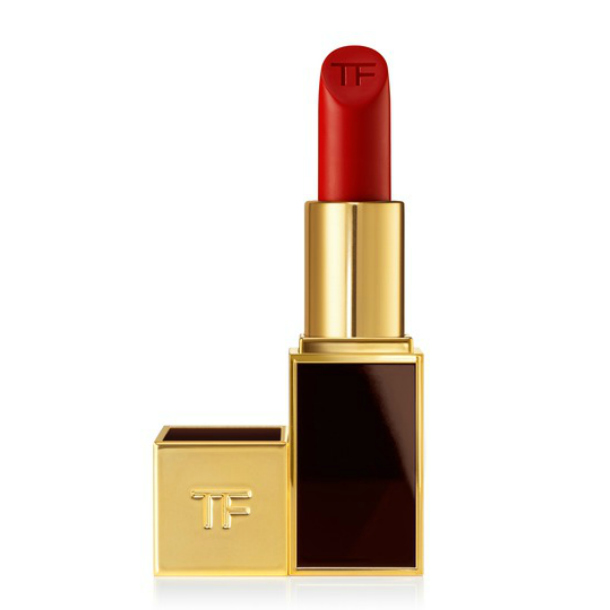 Tom Ford Matte Lip Color in Ruby Rush, $50.
I know: fifty dollars for a lipstick? Is she crazy? Readers, if loving this lipstick is wrong, I don't want to be right…it is BY FAR the best matte lipstick that I have ever worn. Insanely high impact color in a rich, comfortable formula that never fades or feathers, this lipstick easily lasts a full 12 hours (and through meals) without needing a touch up. Plus, Ruby Rush is maybe the most perfect red in the history of the world, flattering a wide variety of skin tones with its bright, warm red. It's perfect, and I cherish my tube severely.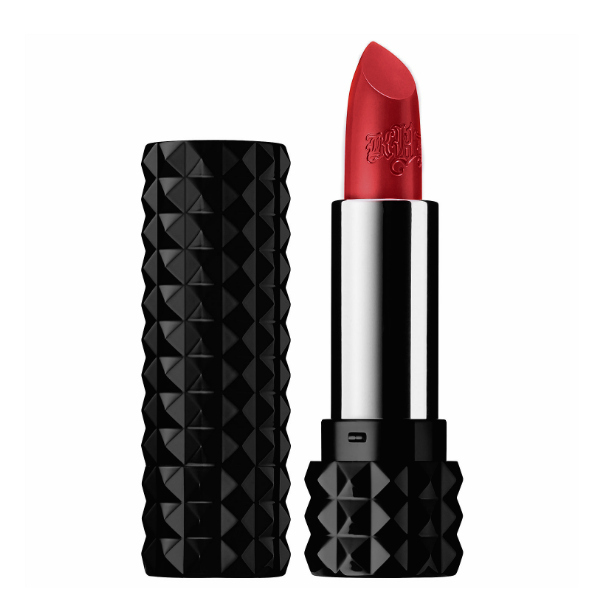 Kat Von D Studded Kiss Lipstick in Hellbent, $21.
If you prefer a cooler, deeper red, this Kat Von D shade could be for you. A rich, slightly pink-toned crimson, this lipstick is satiny, long-wearing and totally flattering on all skin tones. It feels creamy and hydrating on my lips, and lasts a good four hours before it needs a touch-up. As an aside, I love the stylish black studded case so much that I stack these lipsticks around my apartment as decor. Form and function; how could we love it any more?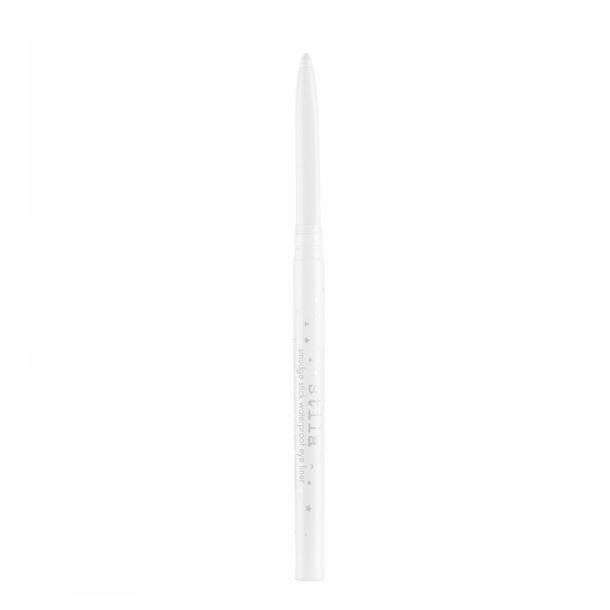 Stila Smudge Stick Waterproof Eye Liner in Alpine, $20.
I fell in love with white eye liner back in my ballet days; lining the waterlines of your eyes with white immediately makes your peepers look bigger, brighter and less red. But finding a liner tough enough to stand up to my allergy-prone eyes…well, that was a tough challenge. Enter this Smudge Stick from Stila. The perfect combination of blendable and smudgeproof, once this liner sets, it STAYS. If you've been looking to bring a white eye liner into your life, this is hands down the product that you want to be using.
And remember: if you want to ask about products or request a themed Weekend Obsession list, tweet at or Instagram me!
More from Daily Makeover: Alle's Favorite Natural Makeup Products.