Spring is my favorite time of year, especially when it comes to makeup. It's a chance to play with fun sheer washes of bright new colors and really wake up the face from the cold winter doldrums. Every spring I pick a few of the seasons newest trends and try to incorporate them into my daily makeup routine to jazz it up a bit.
Now I know what works and what doesn't and you should too, so just because electric blue on the eyes was seen at the hottest runway show of the season does not mean you need to walk into a dinner party looking like a bad 80's throwback. The trick is to interpret the trends and not take them too literally. Simply be inspired by the latest and greatest and make it your own. That is the sign of a truly fabulous woman!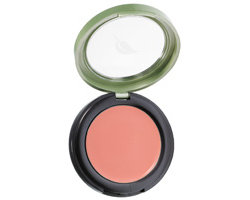 Blooming Cheeks
This season my most favorite trend was the flushed cheek as seen at the Three As Four and Carolina Herrera runway shows. A bloom of color in coral or pink on the apples of your cheeks is a fresh way to look youthful and alive. It also is a good universal look that works on all women. For drier skin try Sally Hansen Natural Beauty Inspired By Carmindy Sheerest Cream Blush in Beaming and for oily skin try Natural Powder Blush in Cherub.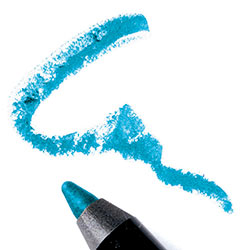 Aqua Eyes
Gucci is always over the top fabulous when it comes to the eye makeup and this season they played with a gorgeous shade of aqua splashed across the lid paired with a slick of peach gloss on the lips. This is where you need to be inspired not take it literally. Try a soft wash of this shade applied with a very light hand just on the upper lid and skip liner for a realistic version or go for an aqua eyeliner pencil smudged along the upper lash line only. Try Make Up For Ever Aqua Eyes Collection Liner in Turquoise 7L.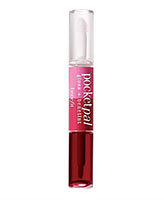 Tan + Red = Sexy
Most people would not put these two beauties together, but a bronze tan and a red lip go hand in hand. As seen at the Michael Kors show this look is very sexy for a hot night out in a strapless little dress. The tan better be fake so spray a sponge with Era Rayz Bronzer by Classified Cosmetics and dab it along the temples, hairline and under the cheekbones. On the lips stay away from heavier opaque lipsticks and go for a red that is sheer and light. I like a stain with a little sheer gloss on top, which looks much better in the hotter months. I like Benefits Pocket Pal Lip Stain.
Whatever your flavor, play with at least one of the seasons hottest new shades and be on top of your game!
As an established makeup artist, many beauty brands send me samples of their latest products for consideration. I only write about the items that I truly love and I always abide by Daily Makeover's Editorial Ethics Pledge in each of my Positively Beautiful posts.