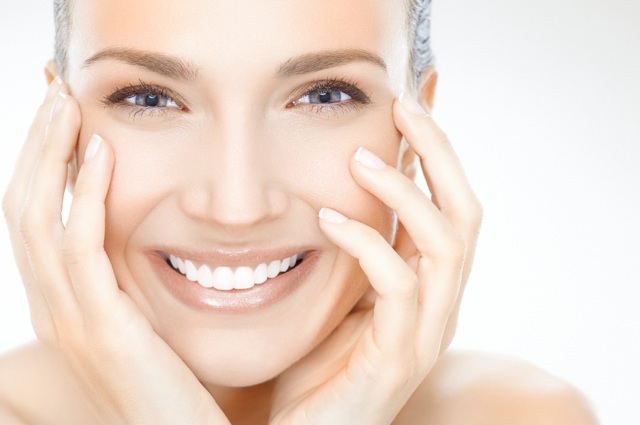 Did you know that if you're not whitening your teeth you're basically yellowing them? It actually makes perfect sense. From your mother's frilly wedding dress, to the pages of your First Grade text book, over time oxygen will discolor all of our white belongings and give it that unpleasant shade of yellow. But enough of the science lesson: what you really want to know is why this is happening and what you can do. Right? Well, we got the chance to pick the brain of NYC Cosmetic and Restorative Dentist Dr. Nancy Rosen  (who, might we add, has pretty white teeth) and she told us some interesting facts about our smile.
1. Eat crunchy veggies (think celery and carrots) to keep a white smile white for longer. Crunchy fruits and veggies don't stain teeth like blueberries or strawberries.
2. Wait 30 minutes before you brush your teeth after eating. Rosen explained that when you brush your teeth too soon after eating you are actually just brushing the stain into your smile.
3. We asked Rosen why our teeth sometimes ache when we use whitening methods like Crest 3D White Whitestrips. She explained that our teeth are made up of little pores and some pores take longer to close up than others. To still get the white smile you desire, Rosen recommends wearing the strips for a limited amount of time before taking them off. "Don't give up so fast!" Rosen said, "If you can only wear them for 10 minutes, than do that!" Because, hey, you'll be 10 minutes whiter than you were before.
Image via iStockphoto