If you're anything like us, once you step foot in Sephora, you're there for an entire day. How could you not be? There are thousands of products (new and old), testing stations at every turn, and salespeople who look like they stepped out of an editorial, ready to help you with any questions you have. Beauty junkies, we relate, and we know that you're having these 25 thoughts every time you go to Sephora.
1. I know I already have 14 different shades of red at home, but there's no such thing as having too many lipsticks.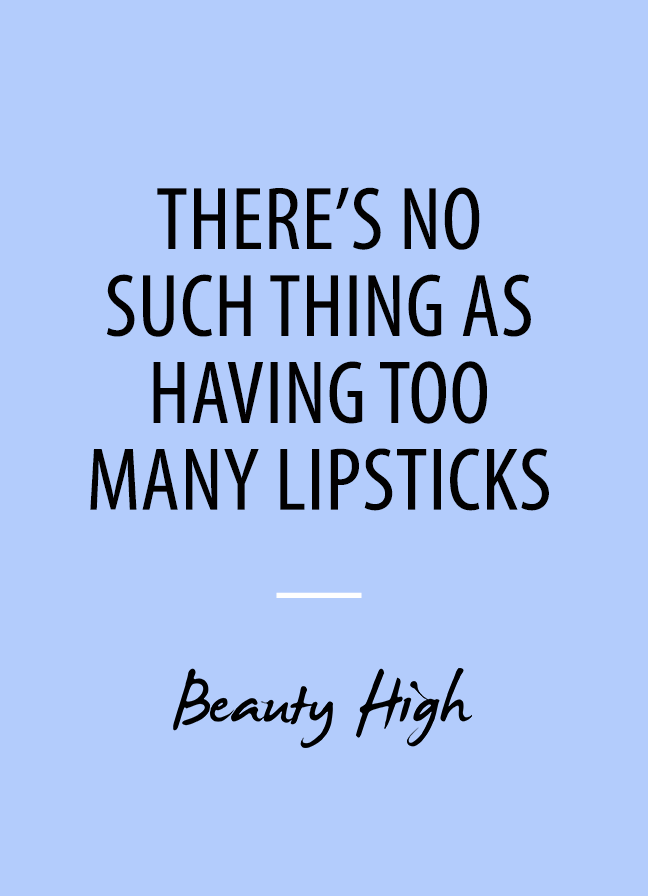 2. Why are they out of the blue eyeliner I wanted?!
3. There's a new Clarisonic? My skin needs this. 
4. Excuse me? What lipstick are you wearing? Is that the new NARS?
MORE: 12 Signs You're Addicted to Mascara
5. I should've taken off my makeup before coming here.
6. Maybe I'll just get the rollerball of Marc Jacobs Honey perfume instead of the bottle. It's basically like saving money.
7. How many Beauty Insider points will this get me?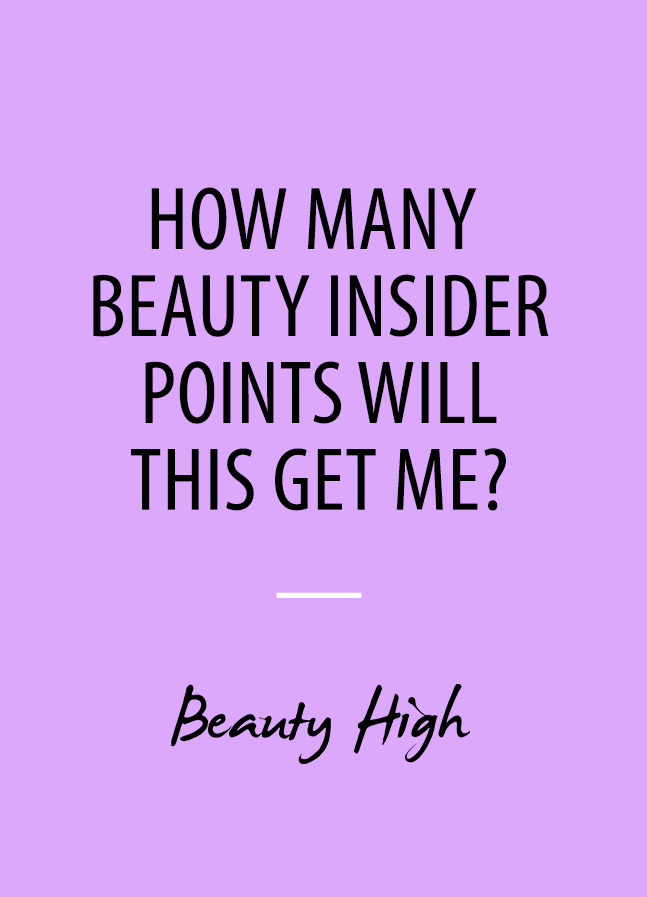 8. Why yes, I do need a basket to carry all of my new makeup while I shop.
9. That girl over there is wearing the wrong shade of foundation. Should I tell her?
10. I wish there was a tester of this lipstick shade!
11. Can I paint my nails here? I need to see how thick this glitter is.
12. My life is going to change once I do the Color IQ foundation shade test.
13. Sorry friend, if you need me, I'll be over here perfecting my cat eye with this new liquid eyeliner.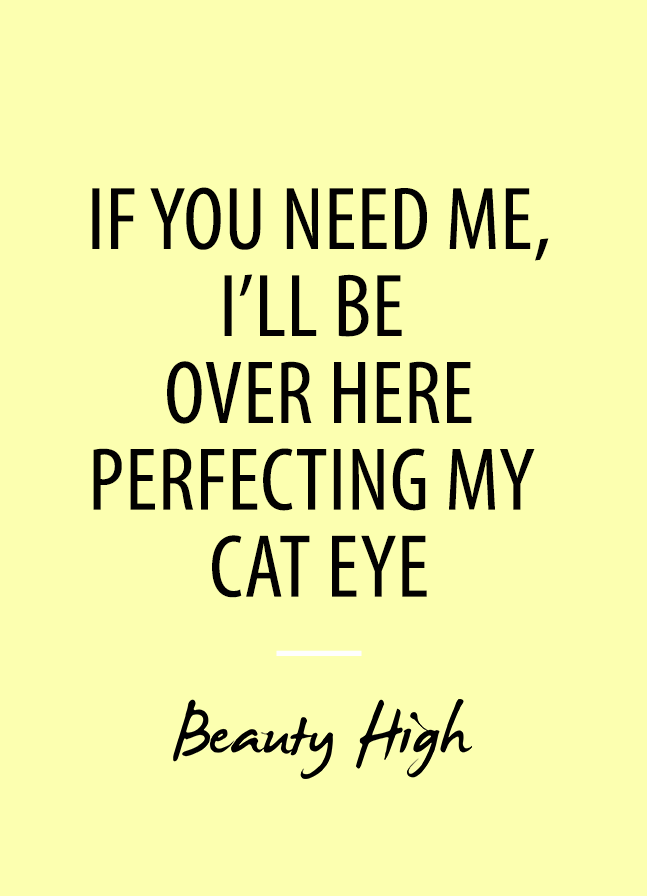 14. The Benefit packaging gets me every time. I need all of this.
15. Economically, it just makes sense to get myself the gift set. It's a $130 value for $55!
16. Should I get the stippling foundation brush or the sculpting foundation brush?
MORE: How to Make the Most of  Your Visit to the Makeup Counter
17. Do I really need the facial mist? Maybe I'll just pick up the travel size one at the register. Just in case.
18. Well if I buy the self-tanner, I need to get the self-tanner mitt, too.
19. Maybe I should just stock up on dry shampoo while I'm here. Is three cans too many?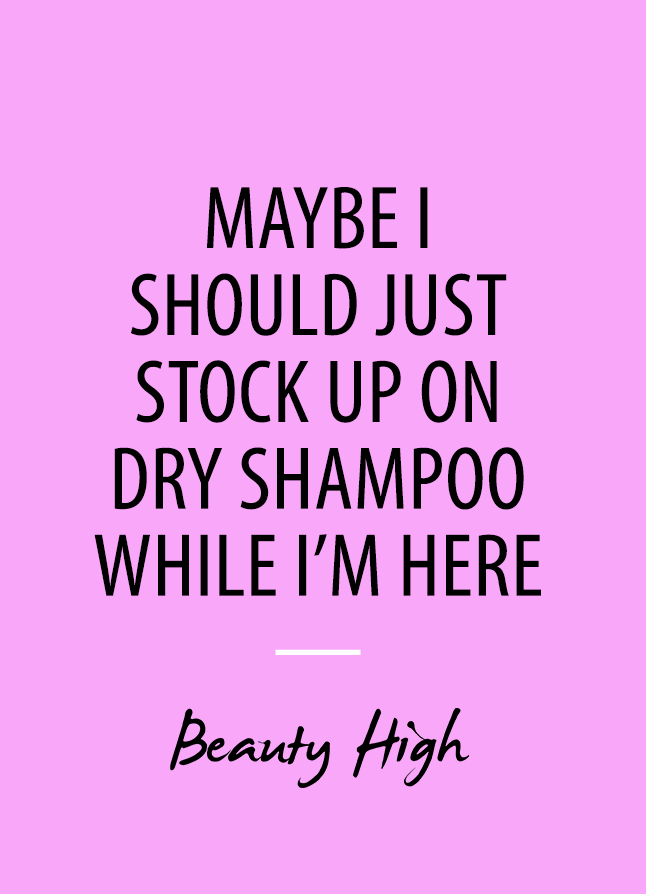 20. Oh, I should get this color for my best friend to try! Maybe she'll start wearing makeup once she uses this!
21. Sweet mother of mascara, they have a cream for cellulite! Done.
22. How pretty would these two lipsticks look layered over each other?
23. This can be my "I feel fancy" eyeshadow. 
24. I know I already have the other two Naked palettes, but I can definitely get the third. They'll last forever! 
25. I haven't shopped in weeks. I deserve to splurge a little on this makeup.