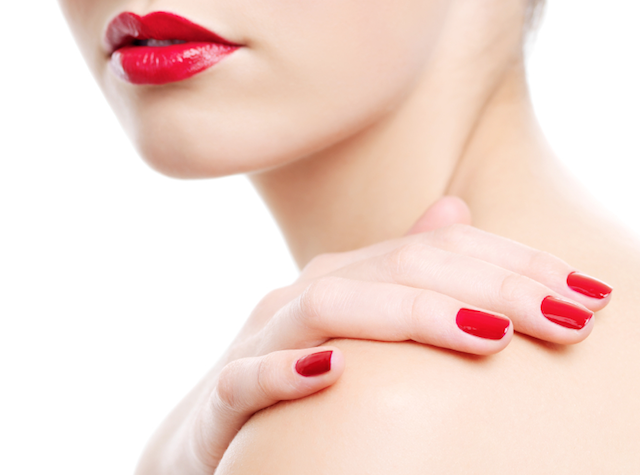 When we get our nails done, we ultimately want them to last forever.  Chances are, you consider the idea of a long-lasting manicure almost impossible due to daily tasks that you just cannot avoid.  With a couple of simple steps though, you can find the quality of your nails extended and looking a whole lot better.  Other than making a "long-lasting polish" selection, there are a few more ways to keep your manicure in tip top shape.  Whether you chose a simple nail polish color or one of the many creative options of nail art, follow these directions to always maintain no-fail nails.
1. Always use a base and top coat.  Using a base coat allows the selected color to grasp onto the nail. Not only this, but it protects the nail from any stains that a darker polish may leave.  Also, the hardeners in most base coats can improve the overall health of the nail, therefore allowing it to grow and lengthen to your liking. A top coat is absolutely necessary when creating the perfect manicure. Aside from setting the polish and a top coat's staying power, make sure that you set the tip of your nail with the top coat as well. Doing this will ensure that your entire nail is that much more prevented from chipping. Other perks of top coats include UVA/UVB protection, high shine and protection of minor flaws.
2. Moisturize.  As we know, moisturizing your skin does wonders all year round. When you have a nice manicure, take the extra time to use hand lotion with ingredients like glycol, macadamia oil, cocoa butter and more.  The softer and more moisturized your skin is, the longer your manicure has the ability to last.
3. Maintain your cuticles.  Dry hands are one thing, but dry cuticles to boot is just not pretty.  Keep your nail beds looking healthy, and keep your whole manicure alive for that much longer.  A cuticle oil is the perfect way to achieve this because nutrients like Aloe and Vitamin E help resist breakage and promote nourished nails.
4. File your nails often.  In between manicures, the maintenance is absolutely important.  Aside from moisturizing, filing allows the nails to also remain healthy and prevents breakage.  Something important to make sure while filing, is to do so in one direction.  If you file one way, your nails wont feather and the application of your polish will not only look better, but last longer.
5. Avoid Heat and Water Immediately After Your Manicure.  When your nails are freshly done, immediately washing your hands can loosen your polish.  Complete hardening of lacquer can sometimes take up to 12 hours.
6. Buff Your Nails.  A very helpful tool for making sure your manicure lasts as long as possible, is a buffer.  Invest in a four-sided buff, file, polish and shine block that step-by-step will improve your nails instantly. Taking these steps will make your nails display the best manicure possible.
7. Don't Exfoliate. Most times, exfoliating is the way to go. With a new manicure though, exfoliating the skin on your hands is not good.  Ingredients and more abrasive elements of exfoliating products can take the polish right up off of your hands.
8.  Protect Your Nails from Laborious Tasks.  As much as possible, make sure you do what you can to protect your nails from the elements. When washing dishes and even when it's cold, make sure you wear gloves!
9. Purge Your Polish.  Don't keep nail polish for too long.  If you've had polish for an extended period of time, throw it away.  If the polish is beginning to coagulate, don't keep it.  What are the chances that you don't have another bottle of something extremely similar in your collection?
10. Keep Your Nails Healthy.  Take vitamins and supplements like B-12, Zinc and Iron to maintain healthy nails.  The better they are in between manicures, the better they will stay.
Image via Istock