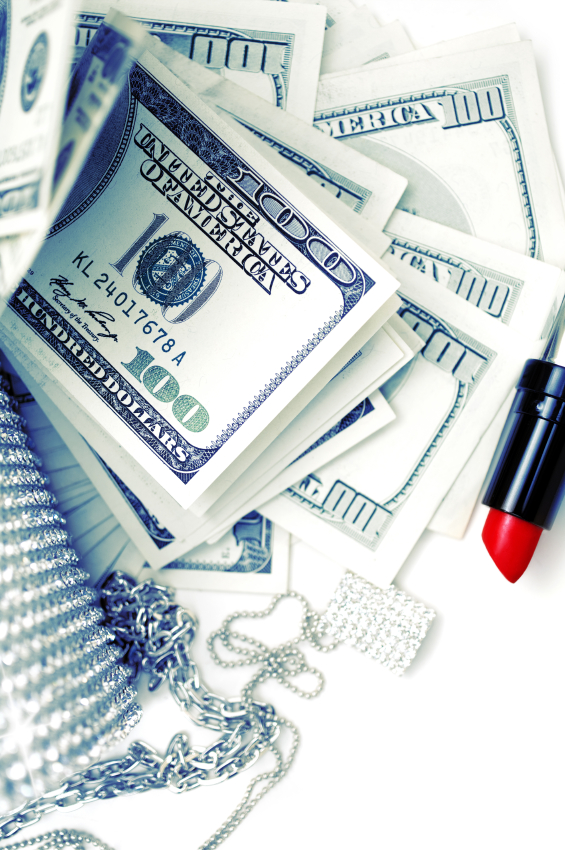 We will be the first to admit that we live for beauty products new and old. Some have been our tried and true favorites for years while others come onto the market and changed our perspectives on beauty. Any way you slice it, we love trying new products and relying on old ones, but there are times when we just absolutely waste money. We've all felt buyer's remorse for beauty products (especially when they don't work as well as expected), but there are specific times when we're way more susceptible to wasting our money. Take a look at the 10 times we waste the most money on beauty products (plus suggestions on how to save money) and tell us which you've fallen prey to – identifying the problem is the first step towards recovery.
1. You've been working out for 4 days straight and you feel like you deserve a reward. Many people reward themselves with good diet and exercise by splurging on dessert for the day, but others feel like a new self-tanner or face mask will be even better. A system of rewards is proven to help you succeed, but try rewarding yourself for a four week stint instead. That way, you feel like you've actually earned something worth spending your money on.
2. You got swindled into a kiosk purchase at the mall. Few among us can claim they've never had their hand pulled by a salesperson at a mall kiosk, begging to demonstrate a hand cream that's "earth shattering." If you're short on will power that day or the salesperson simply keeps you in their clutches for too long, you cave. We suggest politely moving away unless it's a product you were already shopping around for.
3. You get into a fight with your best friend. They say you can't buy happiness, but when you've just had a screaming match and you spend money to pamper yourself with a mani-pedi, happiness scan seem a lot closer. If you and your best friend are experiencing World War III, we suggest giving yourself time to cool off with an at-home spa day and calling your friend the next day to talk things out.
4. You break up with your boyfriend. We've all been there. Whether you were the breaker or the breakee, nothing makes you want to go out and get a fresh new haircut like a breakup. We strongly suggest not making such a drastic change at a vulnerable moment, because you're much more likely to regret the decision. It's perfectly fine to buy yourself a pick-me-up in a situation like this, but we suggest a drugstore product under $10 instead of a $100 haircut you'll be crying about in a week.
5. You're going to a reunion. Regardless of whether it's a high school reunion, a family reunion or you're just meeting up with friends you haven't seen in years, the pressure to look great is high. When we go into panic mode, the immediate thought is that something new must be bought. But to be honest, if you go for a chemical peel, a hair treatment and some eyelash extensions, you'll be looking like you tried too hard. Instead, work with your natural, every day look and take it up a notch with a simple swipe of red lipstick.
6. You're stressed about work. Work-related stress can happen practically every day (and even multiple times a day depending on your job). When your body is stressed you're more likely to make snap decisions, like buying a $200 hair dryer even though you never blow dry your hair. Try de-stressing by unplugging, drinking a cup of tea and listening to calming music.
7. You've become an insomniac who shops online late at night. All too often we wind up online shopping late at night because our phones are in bed with us, and a groggy-eyed purchase is almost never sensible. Instead of buying a $400 curling iron that's "on sale for the low, low price of $79.95," head to Pinterest and make a secret board wish list.
8. It's that time of the month. While some people get food cravings and mood swings, others experience a surge in the need to impulse shop. A bottle of nail polish here and a new eyeshadow there may not seem like a lot, but when you're shopping at a department store and dropping $50 just because you've got some cramps, your wallet won't be thanking you in a week.
9. You're graduating or getting promoted and "you deserve it." When you accomplish your goals, you do deserve it, but "it" doesn't have to break the bank. Take a moment to realize that you've probably got student loans to pay for, or that it's probably not the best idea to spend all of the money you just made after being promoted.
10. You saw it on Pinterest, so of course it'll look good on you! Are we firm believers that any woman can make anything look good as long as she personalizes the look? Yes. Do we also believe that maybe the exact fuchsia lipstick that  Cara Delevingne is wearing in that one editorial shot is the exact lipstick that you also need to have? No. For bold looks, try similar shades at bargain prices before committing to a product you won't use more than once.
More Money Saving Tips From Beauty High: 
25 Simple Money-Saving Beauty Tips
8 Multi-Purpose Products to Make Your Life Easier
Cheap Trick: Simple Exfoliating Cleansing Wipes
Image via iStock