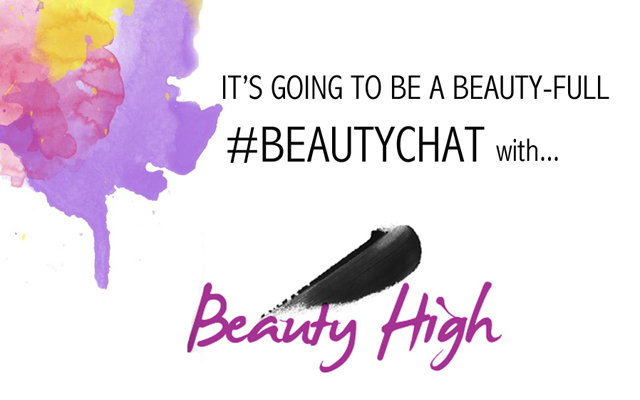 Every Friday afternoon we turn to Twitter to join a few of our nearest and dearest for a weekly #beautychat from 2PM to 3PM. We've found that while we here at Beauty High have an unhealthy obsession with all things beauty, an awful lot of you have the exact same obsession. We spend the hour chatting about everything from the latest trends to how to make our hair as healthy as it can be.
This week we teamed up with Herbal Essences and invited their stylist, Charles Baker Strahan to guest tweet with us to chat about summer hair, and all that that implies. Below, here are 10 of the best tips from our chat. Make sure to tune in next Friday as we tackle any and all of your beauty queries!
1. "@Madeleine_Clair: tips for taming hair in the summer heat? #beautychat" Hydration is huge! @CharlesBStrahan loves flexible hold products!
2. "@ghdNorthAmerica: @CharlesBStrahan How often do you recommend using a deep conditioner treatment? #beautychat" Style junkies: once a week!
3. "@clishaye: I'm really trying to grow my hair longer…any tips??? #BeautyChat" Strengthen, hydrate & lay off the heat products!
4. "@itchyGALFashion: @BeautyHigh @CharlesBStrahan @herbalessences What vitamins are best to keep the hair healthy? #beautychat" Biotin!
5. "@kplittman: I'd love to let the grey grow out, #beautychat" Switch to demi-permanent hair color! Blends, but fades over time. #grow
6. RT @BeautyHigh: "@RAS070: @CharlesBStrahan Is leave-in conditioner the best counter for hard water?#beautychat" Rinse w/ bottle water 1st before shower.
7. RT @herbalessences: "Round faces require length to balance the width of the face." – @CharlesBStrahan #beautychat
8. RT @BeautyHigh: "@iEnhance: @BeautyHigh Is hair chalking bad for hair? pinterest.com/pin/7698347485… #beautychat" Nope! Color away.
9. "Protect your hair from the sun– Color Me Happy prevents fading. Hydrate hair & cover w chic wrap." – @CharlesBStrahan #beautychat
10. RT @savingfaceNYC: @whatsupvall good source of organic vitamins: eat the veggies that are jammed packed w/the vits you want and need lol #beautychat