You know those pressing beauty questions you have that just never seem to get answered? We got the experts at Ask.com, who receive thousands of beauty questions every day, to pick the top five questions from the past 30 days and answer them for you.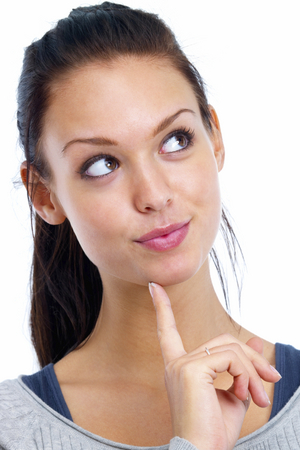 1. Is there a way to get rid of cellulite?
It is difficult to get rid of cellulite once you have it, though you can
avoid getting more cellulite by eating a healthy diet rich in fruits,
vegetables in fiber, staying hydrated, exercising regularly, maintaining a
healthy weight and not smoking.
There are some firming lotions that claim to reduce cellulite with continued use. Try a lotion with a gradual self tanner, like cult favorite Jergen's Skin Firming Daily Toning Moisturizer, which will also give your skin a nice glow and help conceal cellulite.
2. Is laser hair removal permanent?
Many patients find that maintenance sessions done once or twice a year are
ideal for keeping hair permanently at bay after completing the initial
treatment protocol. In a minority of patients, hair loss may only be
temporary and complete regrowth may occur, which is generally seen in white
or blonde-haired patients.
3. How can I give myself a pedicure at home?
Begin by soaking feet in warm water to soften the skin. Pat your feet dry,
then slough off dead skin cells with a dry foot file. Next, trim nails
straight across. Then moisturize, polish and dry!
Want to finish off with an at-home manicure? Click here for our easy home manicure tips.
4. What is the best teeth whitening system?
It depends on the degree of change you are looking for. Whitening
toothpastes can lighten your tooth's color by about one shade, while
light-activated whitening conducted in your dentist's office can make your
teeth three to eight shades lighter.
5. How much should I tip for a manicure/pedicure in a salon?
If you get a manicure or pedicure, tip the manicurist a minimum of three, or at least fifteen percent of the cost of the manicure and/or pedicure.
Source: Ask.com

Have more burning beauty questions? Ask them below, and we'll get the experts to answer 'em for you!