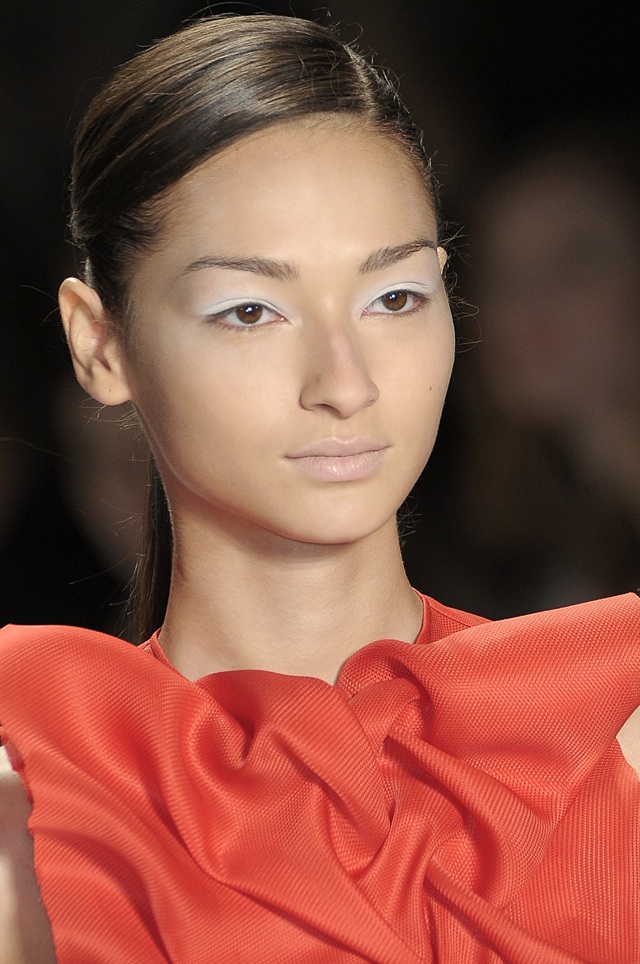 For all of you who have small eyes, you feel my pain of trying to get big bold "windows to the soul." I've tried all the beauty tricks out there at least once and am always looking for new ideas. The white eyeliner trick on my lower eyelid has become my everyday makeup staple, but I want my eyes to pop!
You can imagine how excited I was when I found the new spring trend white eye shadow! Okay, it's a little bold, but with a light hand anyone can pull off this day to night runway beauty look, right? Prabal Gurung's models graced the spring 2011 runway with white eyeshadow and so can we.
To make white eyeshadow work for your skintone without looking like the white witch from The Lion, The Witch, and The Wardrobe, place white shadow on your entire eyelid and soften the bold impact with a different color shadow in the crease and outer part of the eye (try Hello Kitty's Say Hello Palette-Happy Fun, $35, sephora.com)
I don't know about you, but I'm gonna give this a try around the house and if my dog doesnt freak out, then we've got a winner!