We've all had it happen right? You run out of your favorite product and go to the store to replenish. Once you arrive, however, the chipper employee informs you that they no longer carry that color, but they can recommend a fabulous new alternative.
You try and explain to them that you don't want a new alternative. You want your existing color. You love that color. You had the best date of your life while wearing that color. That color looks good on you when you're both tan and pale. Why did they have to discontinue it?! Do they want to see you cry?!?!
This happened to me when I found out that Benefit Cosmetics was repackaging and reformulating their The Gloss line. For years I wore the Kiss Me shade. Now it wasn't always love at first sight. To look at the gloss inside of the clear tube you'd think, "Ummm…it's purple and scary. Who in their right mind would wear that?"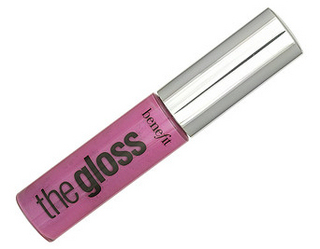 Then one day I was strolling through Bloomie's with my sister when one of the women behind the counter grabbed me and said, "Please, let me try this color on you." I took one look at the tube and gave her a raised eye brow like, "Are you joking?" but I let her do it anyway.
The result was not scary at all! In fact, it was perfect! Nude with just a tint of color. All of my friends died when they saw me wearing the gloss, and everyone asked if they could try it. I am not exaggerating when I say women of every color could wear this shade: white, black, brown, tan, pale, olive skin, pink undertones, yellow undertones. It looked fabulous on everyone.
Then one day, last year I headed to my favorite Sephora on Lex between 57th and 58th to buy a new tube of Kiss Me, when the not-so-chipper Sephora employee informed me that they were getting rid of The Gloss and repackaging and reformulating it. I couldn't even buy out their stock because they had taken everything off the shelves.
Since that day I've been through a series of glosses, but none of them really connected with me or made me feel as sexy as Kiss Me. Then, yesterday as I was purchasing shampoo at Khiel's in Bloomingdale's I noticed the girl at the counter was wearing a gorgeous gloss. It reminded me of Kiss Me.
"I love your lip gloss," I said to her. "What is it?"
She smiled and said, "You're gonna laugh." Then she pulled out a L'Oreal Colour Juice tube. "It's called Grape Soda."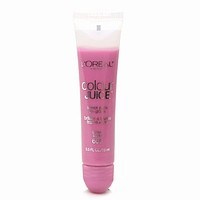 "Wow, it almost reminds me of this gloss from Benefit…"
"Kiss Me?!" she said.
"OMG! Yes!!! I loved that gloss."
"Stop. Me too. I died when they discontinued it."
"So did I!!! They repackaged it and the new formula is soooo bad!"
"Yeah. It has like glitter in it now!"
"I know! Ugh!! The Glitter!"
My friend and her two colleagues looked at us like we were whacked.
Now this exchange happened last night at 7:30pm. It is now noon the next day and I have already secured a tube of Grape Soda from Duane Reade. It's a little pinker than Kiss Me but it is indeed a viable alternative.