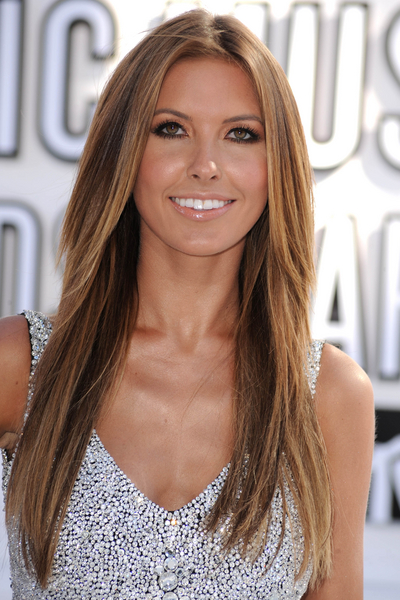 Photo: © Steve Granitz/WireImage
As the weather gets colder and the evenings darker, it's time to start thinking about embracing a new hair color. Usually fall heralds the return of darker, moodier hair colors but this season we're seeing a trend of warmed up hues. Stars like Audrina Patridge are trying out cozier, warm shades of brown and blonde for Fall 2010.
Colorist Karine Jackson says, "This fall is about warm chocolatey colors: tobacco, caramel, toffee, etc. Caramel highlights are perfect for light brown or dark blonde hair. Creamy blondes are going to be mixed with deeper caramels to get a really glossy, stylish feel."
Stylist Errol Douglas agrees, saying, "Fall is all about replacing the heat and aridity of summer with moisture and gloss–think shiny chestnuts, crisp mornings and the lovely glow of your new winter boots!"

Try on more hot fall hairstyles in the Makeover Studio!