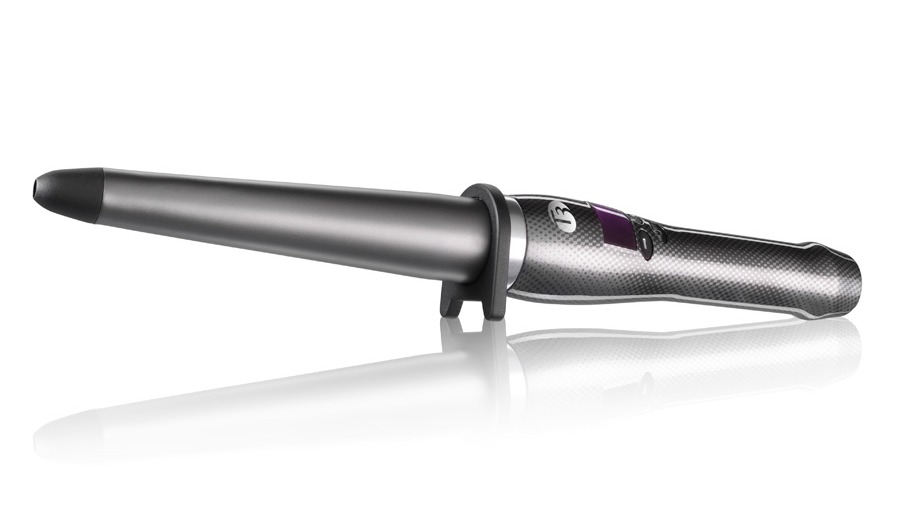 You know how you see the "bestsellers" and "most popular" products in beauty stores, so you of course scoop them up, but then you realize you have no idea how to work them? In "How It Works," we're going to explain to you exactly how to get the best use out of your products, whether they are cult classics or hot off the conveyer belt must-haves. We'll teach you the basics, as well as a few industry expert tips to make sure you're getting the most out of everything you buy.
We love a good blowout and a beautiful braid, but there's something about the texture that comes from a curling wand that makes us go nuts. Not quite a curl and a step up from a wave, when used properly, curling wands make for some major hair envy. The trick, though, is using it correctly, so we've broken down exactly how the T3 SinglePass Whirl Curling Wand works.
Product Perks: 
If you're someone who doesn't love the look of lush, full curls but you can never get enough of the wavy, bedhead, slightly undone look, this curling wand is for you. Because it works with a single pass, it does less damage on your hair than a curling iron that requires you to hold your hair on the tool for a longer time.
MORE: Watch: How to Curl Your Hair With a Curling Wand
How It Works: 
With a clampless curling wand, it can be a little bit difficult to get your hair in the right position to get the waves you want. Besides knowing how to use the SinglePass, it's incredibly important to use product in your hair before styling, and also, don't hesitate to not clean  the tool after using it. Hairspray, mousse or any other product with hold makes the curling wand less slippery, and actually helps to get better results. Holding the tool in the downward position (the larger part of the barrel at the top of your head) and perpendicular to the floor, wrap your hair around the wand away from your face with the opposite hand. Continue with small sections of hair around your head until you've created a full head of waves, and finish with a setting spray to hold them in place.
Where to Buy: T3 SinglePass Whirl Curling Wand, $130, Sephora.com