Makeup artist Victoria Stiles has had a long and exciting career in the beauty world. She started in the industry in 1999, working with MAC cosmetics, where she had the chance to create amazing stage makeup for artists like Cher and Missy Elliott. In 2004 she branched out on her own, creating a reputation for herself as a go-to beauty expert. Her work has appeared in national magazines like Real Simple and Women's Health. Follow Victoria on Twitter to learn more of her cool tips and tricks.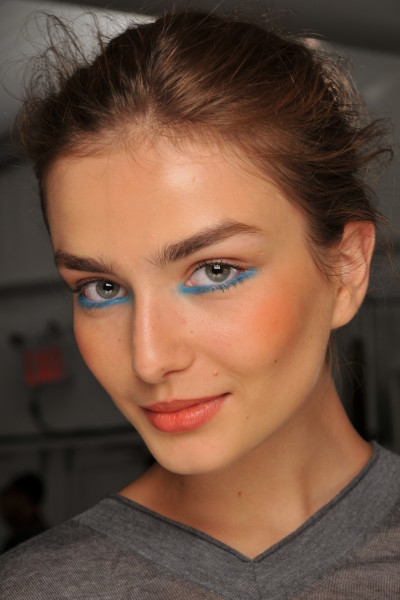 Photo: © Luca Cannionieri
Summer means going light on the makeup, but that doesn't mean you have to eliminate color altogether. Introduce blue and aquamarine shadows and liners to your makeup routine to compliment your summery bronze skin. Lighten and brighten with my simple makeup tips for aqua eyes:
Most of these suggested products are waterproof or water-resistant, perfect for days by the pool or beach! To gently remove eye makeup, try Clinque's Take the Day Off.
As one of the web's largest beauty sites, DailyMakeover.com constantly receives products from beauty companies for editorial review. Please read our Editorial Ethics Pledge if you'd like to know how we select products to feature.