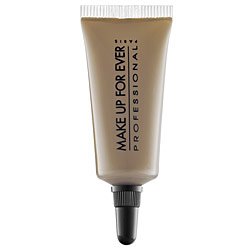 A strong full brow is reminiscent of youth and health and can frame the eyes in a way that is natural and beautiful.This fall season, try filling, extending or darkening your brows to create a warm, exotic look and be spot-on in the trend department.There has been an epidemic of "anorexic proportions" over the last several years involving over-plucking. I have seen so many women of all ages attacking their pretty arches in an angry way to mold them into some crazy idea of perfection. This results in a look of shock and it makes you look downright weird. It can also age you by years so put down the tweezers! I'm not saying abandon the brow grooming altogether, just ease up a bit and let them grow in a bit.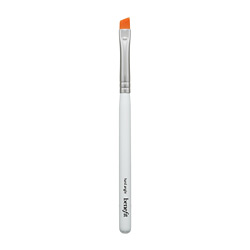 When choosing the right brow corrector for you, first decide what type of brow issue you have and what style you want to go for. If your skin is on the oily side and you feel that makeup seems to slip right off your face, try a waterproof brow corrector like Make Up For Ever Brow Correctors. My favorite way to apply this type of product is with the Benefit Hard Angle Brush. It's just stiff enough to lightly feather on this long-wearing brow filler for seriously natural looking brows with major stay power. It is great for Asian beauties and women with really sparse brows.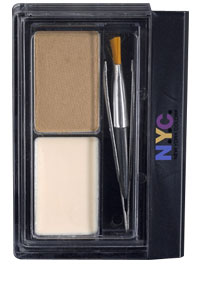 If you have pretty healthy brows that may need just a little bit of filling and extending, choose pencils. This is a really quick and easy way to fill in brows in a flash. I like the Lorac Creamy Brow Pencil because it glides right on for perfect-looking brows. If you have brow hairs that just wont stay in place but don't have any gaps that need filling in, try a colored brow gel to darken the shade and make them stay put. If you need to fill in a few areas while keeping brows in place try the NYC Cosmetics Browser Brush-On Brow Powder with Grooming Wax and Tweezers. It houses everything you need to create the ultimate fall brow. Pair this season's heavier brow with thick lashes and minimal makeup.
Remember ladies, one trend at a time!
As an established makeup artist, many beauty brands send me samples of their latest products for consideration. I only write about the items that I truly love and I always abide by Daily Makeover's Editorial Ethics Pledge in each of my Positively Beautiful posts.