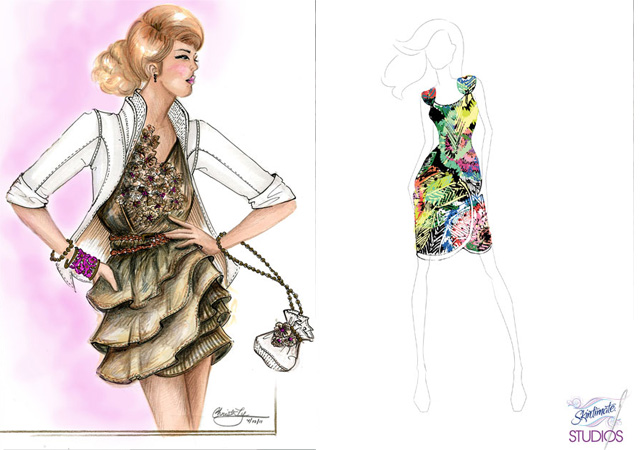 We got pretty excited a few months back when we got our hands on limited-edition cans created by designer Mara Hoffman for Skintimate. We had also learned that Mara would be participating in a giveaway for a chance to win an opportunity to intern with the designer for two weeks (in both New York and Miami) as she prepares for her 2012 swim fashion show. Numerous contestants submitted sketches (and even images of full designs!) for a chance to win.
Currently, the judges have selected 10 finalists out of the group: Vanessa An Lim Greeson, Kara Fenoglietto, Larissa Meuhleder, Jacqueline Moran, Brittany Morganti, Kelsey Denczek-Kalczynski, Christine Tong, Ericka Howard, Olga Barladym, and Gabrielle Zwick. You can voteuntil May 18 to choose who you think should be the winner!
You also have a chance to win a bit of Skintimate and Mara Hoffman with our site! We're giving away one of Mara's limited-edition scarves and a shaving cream can (pictured above)! Here's what you do to win:
1. Click this button to "Like" Beauty High on Facebook.
2. Post your name in the comments section below to let us know that you liked us.
You have from now until Friday, May 13 at 5pm EST to enter, and winners will be notified on Monday May 15. *Winners must be US residents