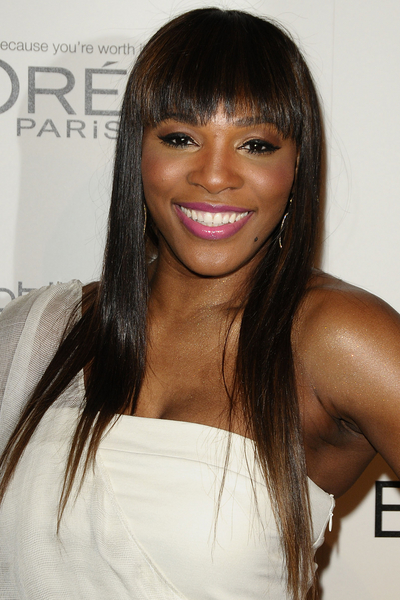 Photo: ©
Jason LaVeris/FilmMagic
Serena Williams will collaborate with OPI to launch her own range of nail polish.
The tennis ace plans to release the Glam Slam! France collection–which is comprised of two shades, Spark de Triomphe in glittery silver and Rally Pretty Pink–in time for May's French Open competition. Each color comes with a Shatter polish which provides a broken or shattered effect as it dries.
Serena said, "Whether I'm on or off the court, style is important. In addition to watching the runways for the latest trends, I think it's important to add my own unique elements.
"With the new White and Red Shatter, I can customize my nails for a high-fashion take on the classically elegant silver and sunset shades in the Glam Slam! France collection."
This is not Serena's first move into the fashion and beauty market.
In 2009 her debut clothing collection launched on television channel HSN and sold out within three hours which she attributed to the price.
Serena explained, "First of all, everything in the collection is under $100. And everything you get from me is great quality. I think for those prices and this quality, it is a no-brainer."
Katy Perry and Justin Bieber have also released nail polish collections with OPI.


Try on Serena Williams' hairstyles in the Makeover Studio!