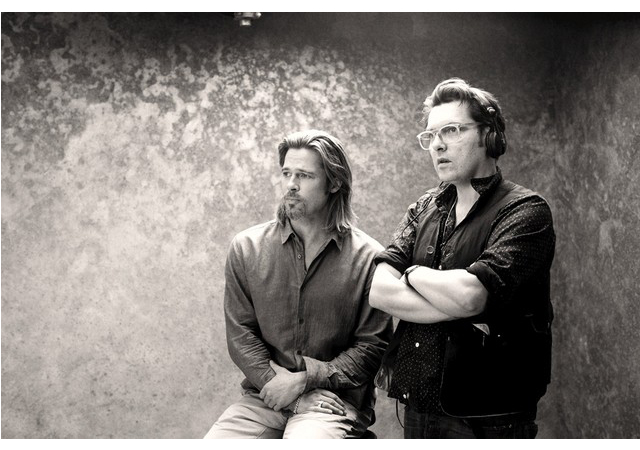 Everyone remembers back in May when Chanel teased us with the fact that Brad Pitt would be the latest celebrity face of the iconic Chanel No.5. To say we were shocked is an understatement, considering Pitt would be the first male fragrance of the scent, but the house president, Andrea d'Avack noted that the idea behind the move was to keep the scent fresh.
"It is the first time we've had a man speaking about a women's fragrance. We think very much that the perfume is a seduction between a man, a woman and the perfume. No.5 is our leading fragrance, and we are willing to make the investment to keep it on that level," said d'Avack to WWD. While he wouldn't dish on too many details of the upcoming campaign (set to be released Oct. 15) he noted that the commercial, shot by Joe Wright, features Pitt speaking in a way that the viewer would assume that he's speaking to a woman – and then it is actually revealed that the person (or thing) Pitt is actually addressing is actually the scent.
Sources are estimating that the brand has paid $7 million to Pitt for his services as the face of the 91-year-old scent. We just hope that they invested some of that money towards him cleaning up his look a bit for the advertisements, this scruffy look he has had going on lately (as seen in the behind the scenes image pictured above) just seems a bit off for Chanel No.5, don't you think?
[WWD]