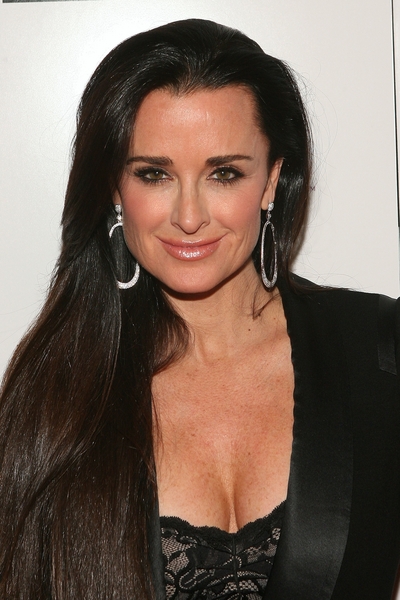 Jesse Grant/WireImage
The latest side project from one of Bravo's Real Housewives (it's not another line of diet margaritas, relax) is a how-to book penned by West Coast socialite Kyle Richards. One of the only Beverly Hills castmembers with a ring on it, Richards is dealing out advice to every woman in want of successful relationships. Our friends at PageDaily sat down with the reality star, and while her book, Life Is Not A Reality Show: Keeping It Real with the Housewife Who Does It All, sounds, um, interesting, we were more compelled by these fascinating factoids.
Try on Kyle Richards' hairstyles in the Makeover Studio
1. She lived in a home exclusive to women, and slept with her mom until she was 15.
2. Her alternative career: makeup artist.
3. Favorite shopping stops include Zara and H&M.
4. Richards and her hubby have a designated date night, but would rather stay at home than go out.
5. She makes a dog groomer come to her house instead of traveling with the pooch, but doesn't employ a driver, chef, or nanny.
Top 10 Real Housewives Hairstyles
6. Moroccan hair oil is one of her beauty must haves for keeping down fly-aways.
7. Regular workouts include hikes in Beverly Hills and Bel Air after dropping her kids off at school.
8. Her favorite vacations include barbecuing and picnics.
9. Richards started her career as an actress, appearing in TV shows like Little House on The Prairie and ER.
10. With a collection of Chanel handbags, Richards is working on her own line of purses.