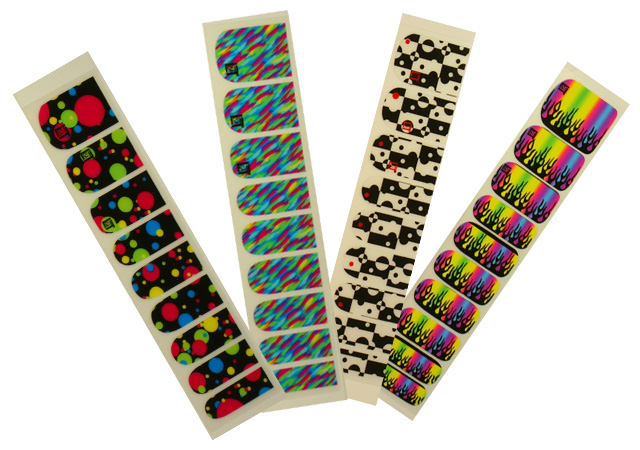 Minx has recently begun to team up with celebrity manicurists to create new nail designs for the company. Working with the likes of Lisa Logan last month (behind the nails of Beyonce and Queen Latifah) and now Marian Newman, the company will continue to collaborate with the creative minds behind the best celebs in the business. Newman has worked on various runway shows such as Vivienne Westwood, Valentino and Givenchy, and will release her Minx collection this week.
In the works for the future, the company will produce collections with Kimmie Kyees (manicurist behind Katy Perry and Rihanna) and Naja Rickette (who worked with Lady Gaga on various music video's such as "Paparazzi" and "Love Game"). Minx co-owner's Dawn Lynch-Goodwin and Janice Jordan hope to put celebrity manicurists in the spotlight, and let their creativity shine. And, according to WWD, they "work a lot with celebrity manicurists, and it is kind of our way to give something back" said Lynch-Goodwin.
The styles will cost about $5 to $10 more than the average Minx (which is regulary $35 – $55 at local nail salons). And, with the trends that we've been seeing on the runways for Fall '11, we have a feeling that Minx will stick around for awhile playing with nail designs isn't going anywhere anytime soon.