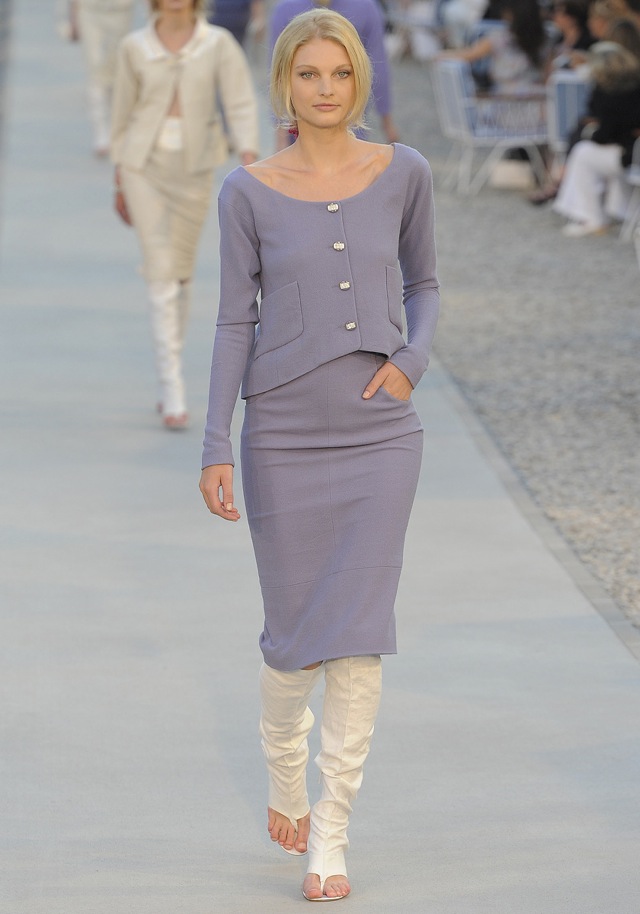 Chanel is the one to watch for polish trends, for as long as we can remember. We've been awaiting the next Jade, Mimosa, or Black Pearl with baited breath and so has the rest of the beauty world. But, for their latest Resort 2012 collection, Global Director of Chanel Makeup Peter Philips chose a nude nail for the girls to walk with.
According to BellaSugar Australia, this kept with the "easiness" of the rest of the makeup palette. The nails were kept short and clean and drew all eyes to the gorgeous accessories. I, like many others I'm sure, was pretty surprised by the no polish look at the show. But, with the neutral polish that we've been seeing it was only in due time that Chanel would take the "barely there" polish to not there at all.
What do you think of the look?