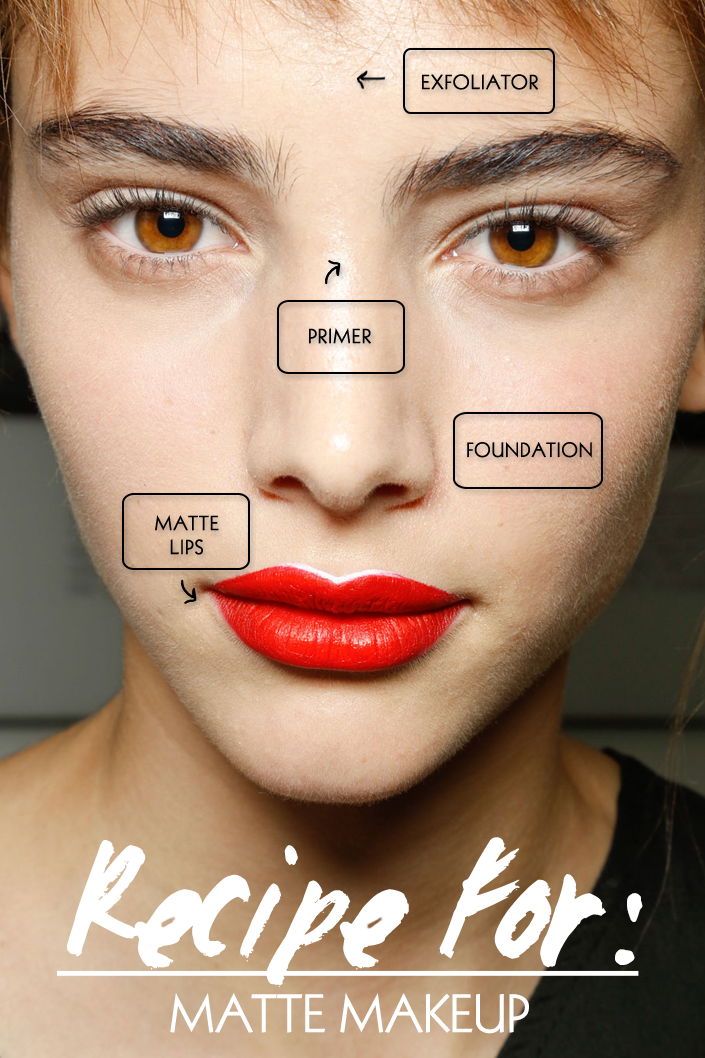 Whether it's for the holidays or you're just delving into the world of matte makeup on a day to day basis, there are a few tricks of the trade you should know if you're going for the look. There's nothing quite like a matte finish face, but when it's not done properly, it can look dry and make you look like you don't take care of your skin. Below, we've outlined the perfect recipe for getting the matte makeup look for the holidays and beyond.
MORE: Matte Makeup, Hair and Nails: How to Wear the Trend
Exfoliator: The key to matte makeup that doesn't look dry or caked on is to begin with a really phenomenal fine exfoliator, removing any dead skin cells and roughness that may be lingering on your face. Follow this up with a lightweight lotion instead of a heavy cream so that makeup doesn't slide off of your face.
Primer: Once your lotion is dry, apply a mattifying primer evenly all over your skin. This will be especially helpful for ladies with naturally oily skin, as the primer will help to soak up any excess oil and keep it at bay all day long. We're especially fond of Cover FX Mattifying Primer With Anti-Acne Treatment because it helps your skin as it keeps your makeup matte, and we love a double duty product.
MORE: Trendspotting: Matte Lips for Spring 2014
Foundation: If you prefer liquid foundation, go for one that dries to a powder finish, or use a matte mineral veil as your main foundation. Apply a liquid with a makeup sponge like the Beauty Blender for smooth, even coverage, or use a large face brush to apply a mineral powder foundation, making sure that any shine that may still be sticking around is now matte.
Matte Lipstick: Matte lipstick tends to be a bit on the drying side, so that same exfoliator you used on your skin should be used on your lips as well. Apply matte lipstick and blot with a tissue to remove any extra product. For an extra highlight at the bow of your lips, use makeup artist Pat McGrath's genius tip of applying white highlighter pencil just at the top of the bow to clean up the line and highlight.
Image via Imaxtree