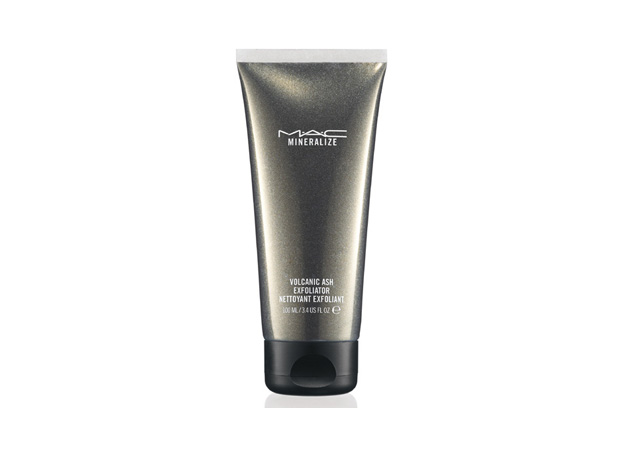 At Beauty High we constantly have new products crossing our desks and are always on the hunt for the next best thing. "The One Thing" is our way of sharing with you that must-have product that you need to introduce to your lives right now, even if it means skipping Starbucks for a couple of days.
When it comes to beauty routines, most people rank skin care at the top of their lists. Typically that is for a few reasons: your makeup routine can become a whole lot more streamlined when you have flawless skin, and the majority of beauty junkies know that being adamant about your skin routine early on will help to keep your skin in great condition throughout your life.
That's why when we came across MAC Cosmetics' new Volcanic Ash Exfoliator, we couldn't contain our excitement  First of all because a great exfoliator is always a great addition to our beauty routine, and secondly because it contains volcanic ash – and how cool is that?
What Makes It Different: 
The brand new exfoliator (which launched in December) contains natural volcanic ash and fine sugar crystals for exfoliation.

The ultra-fine particles help to deeply cleanse the pores while also acting as a moisturizer and absorbing excess oil from the skin.
And of course, since the ash is black the exfoliator is black so you can see all of the areas you are cleansing, whether it is face or body!
Why It's The One Thing: 
Exfoliators can often be a tough produt to find one suitable for you, as some are too harsh, some too drying, etc. This scrub has crystals are the perfect size (think the size of granulated sugar) so that it won't irritate your skin. As long as you use it 1-3 times a week like what is recommended, you'll have healthy, glowing skin in no time.
Where to buy: MAC Cosmetics Mineralize Volcanic Ash Exfoliator, $28, maccosmetics.com