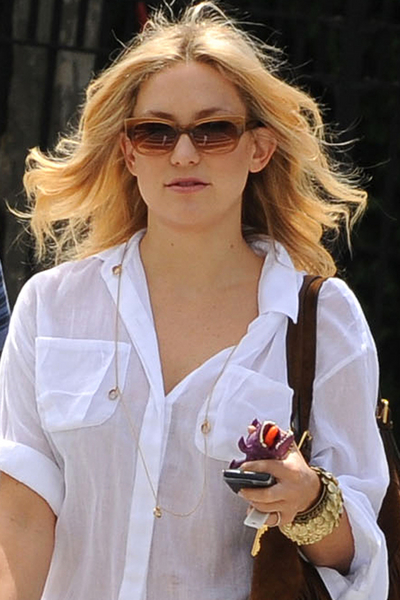 Photo: © Hector Vallenilla/Retna Ltd.
Kate Hudson has put herself on a diet after gaining weight for a movie.
Although she is still enviably slim, the stunning actress admits she piled on the pounds for The Killer Inside Me after being told her role would require her to "look plainer, not glamorous".
But now filming is over, she is watching what she eats and going to the gym to exercise in a bid to shift the excess weight. She said:"I've been counting calories and it works."
Kate was speaking on The Late Show with David Letterman and the host tried to tempt the mother-of-one from her diet with a butter-coated waffle.
When presented with it, Kate replied: "It's so much butter. What kind of butter is it? I don't really want to eat this. So right now this is about three bites is like 100 calories."
While she is working hard on getting her figure back, Kate recently spoke about her appearance and said she would happily have Botox injections in a bid to stay wrinkle-free.
The 30-year-old beauty said: "I was in a press conference once, and someone says, 'So I can tell you've never had Botox!' Is that a compliment? Or are you trying to say I'm starting to get wrinkles? I literally was like, 'What?' Everyone's so obsessed with who gets Botox, but it's great! Are you kidding? The fact that women can avoid going under the knife, and get a little Botox treat and not have to worry about it? I'm glad it's there for when it's time."