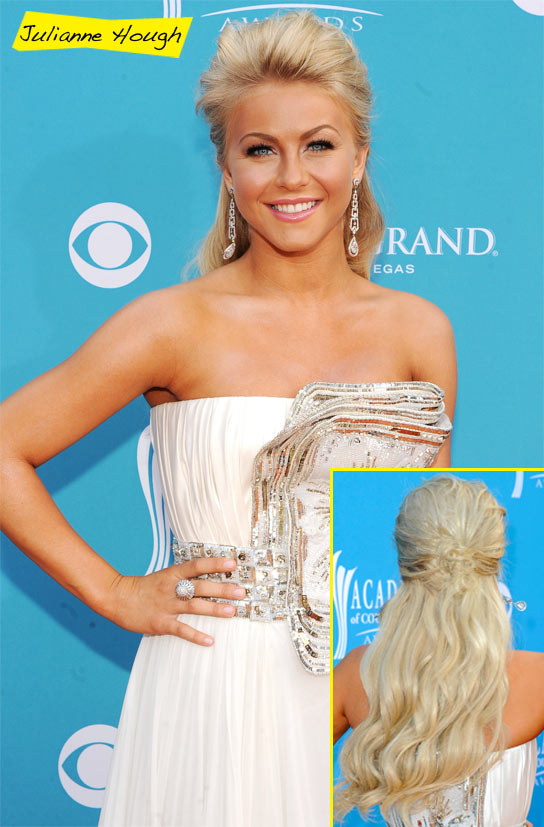 Photos: © Getty Images
Say what you will about country music, but those ladies sure know how to get glammed up. Nashville ladies have come a long way from spray-teased roots and hairspray overload–just look at some of the gorgeously chic looks the celebs rocked on the CMA's red carpet. Our friends at Hollywood Life got the scoop on one of our favorite looks, Julianne Hough's half-up hairstyle. Check it out!
Most celebs shy away from criticism, but not Julianne Hough. After attending the Academy of Country Music Awards in Las Vegas on Apr. 18, Julianne tweeted, "How do ya guys like my hair for tonights ACM awards?" Julianne opted for a half-up, half-down 'do for the big night. She pulled back her long, curled locks into a pretty, criss-crossed arrangement. So, what do you think of Julianne's look? Did she look great or was it not her best effort?
– Marta Topran