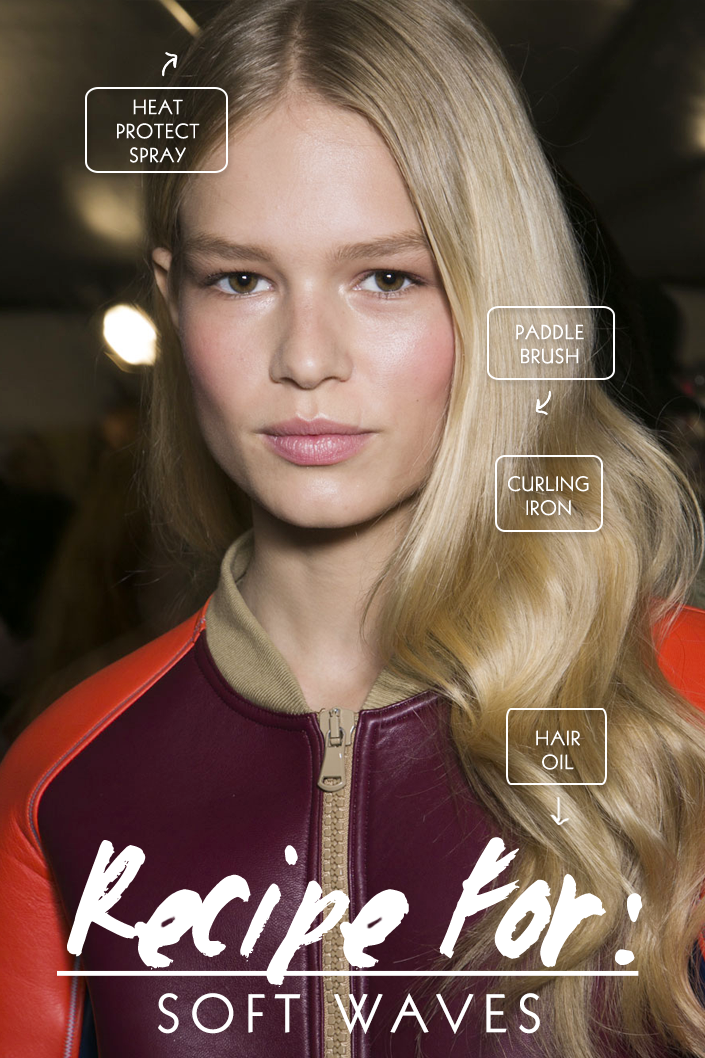 Curling irons can be tricky. Once you figure out which barrel size is right for your hair and how to not burn yourself while styling your hair (don't worry, it happens to the best of us), you can figure out how to actually curl your hair. But, the real trick to curled hair is making it look like you didn't use a tool to get it that way — no one loves the defined, crunchy curls look.
Because getting the perfect soft waves can be a little tricky, we've broken it down for you. Below is the recipe to getting those gorgeous, soft waves you've been seeing all over Pinterest.
Heat Protectant: Any time you're using a hot styling tool on your hair, you should be using a heat protectant to keep damage at bay. For these curls in particular, use a heat spray that has just a bit of hold to it so that it primes hair to hold the curls well. Spray all over your hair when it's damp, and once your hair is dry (you can air dry or use a blow dryer, but for minimal damage stick with air drying), you can begin curling. If your hair really doesn't hold curl well, you can also apply a mouse from the mid-lengths to the ends while it's damp.
Curling Iron: Using a 1 and 1/2 inch (if your hair is on the shorter side) or a 2 inch (if your hair is long) curling iron, begin to curl your hair in one to two inch sections from the mid-lengths to the ends, skipping the top part of your hair. Hold the ends of your hair out of the curling iron to keep them straighter, giving your hair a less fussy look.
MORE: 50 Gorgeous Holiday Hair Ideas From Pinterest
Paddle Brush: Once your hair is curled and you've let it cool for about 10 minutes (which will set the curl and make it hold longer), use a paddle brush to gently brush through the curls, breaking up the curl just enough so that it's not obvious you just used a curling iron on your hair. Be careful to not over-brush, though — you want to break up the curls, not destroy them.
Hair Oil: With a spray-on hair oil (regular hair oil will work, too, just apply sparingly), spray your hair all over to give it a gorgeous sheen. Spray just a bit extra on the curled section of hair to make them stand out even more.
Image via Imaxtree