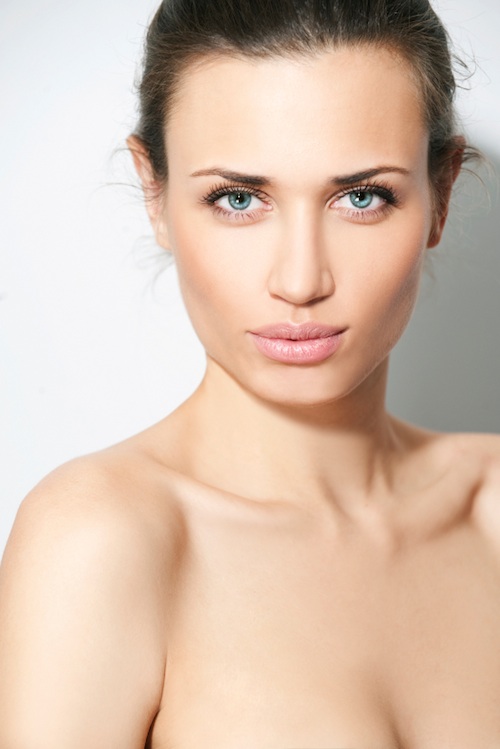 You know, as big of a beauty junkie as I admit to being, there are just some days where Im too exhausted to even think about applying anything to my face but a makeup wipe to clean it. (This usually occurs on the weekends.) However, if theres anything that Ive learned from working at a magazine, its that you should always show good face. No matter what. I also learned that you dont have to be wearing a whole lot of makeup to do so! What in the heck am I talking about? Read on to see:
#1. Go light on the foundation (or just skip it altogether).
I know, gasp! Who would do such a thing like suggesting that one not wear foundation?! Well, its not always needed if you have pretty decent skin. And if you happen to need a little bit of coverage, try a tinted moisturizer. (Ive been using Cliniques Moisture Sheer Tint SPF 15 for a couple of years now and love it!)
#2. Play up your eyes.
Now, Im not saying that you should slap on a bunch of eyeshadow and let that be your makeup look of the day, but instead accentuate your eyelashes. As you probably know, Im a huge fan of the eyelash extensions (shout outs to Courtney Akoi!) but if you dont have these, then use a really great mascara like Maybellines VolumExpress The Falsies. (Dont forget to curl your lashes first with an eyelash curler before applying mascara for maximum effect.)
#3. Invest in a really good cream highlighter and wear it everywhere.
And I mean everywhere! I know Ive mentioned it before somewhere along the way, but the Urban Decay Cream Highlighters are like little pots of gold. Each contains coconut oil so the color glides on smoothly. I like to apply it underneath my brows, on the apples of my cheeks, in the corners of my eyes and even the bridge of my nose. (Now you see what I mean when I say wear it everywhere.) Combined with your tinted moisturizer and mascara, it will give you the glow you need to look all fresh-faced and dewy.
Image: istock.com